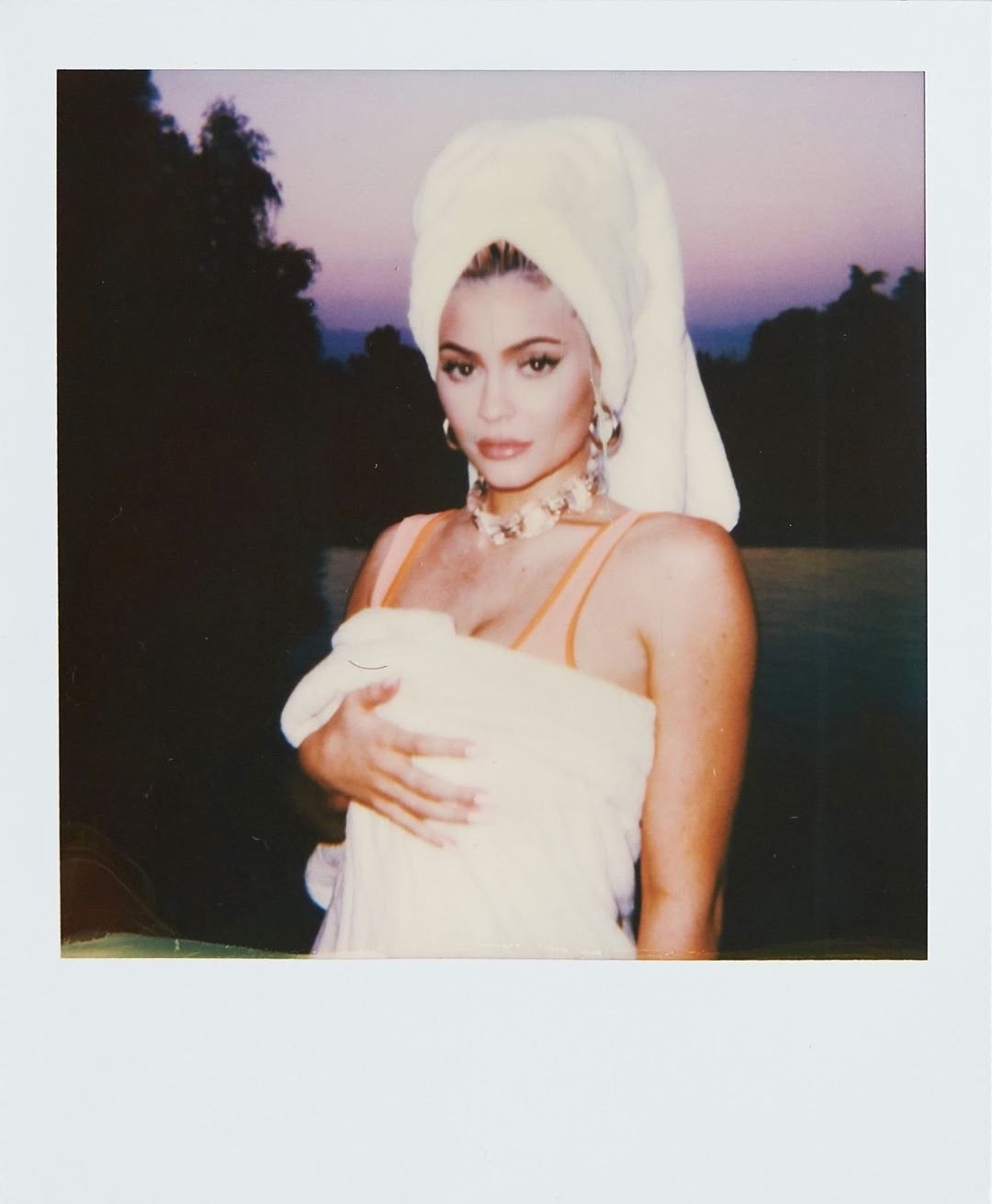 Instagram
Kylie Jenner is giving makeup fans a big gift this Black Friday.
The Kylie Cosmetics creator announced last week that she and big sis Kim Kardashian are teaming up for a collaboration called "KKW X Kylie Round 2." They made the announcement while looking pretty much like identical twins as each sister sported a brown bob hairstyle and cocoa-colored leotard. Appropriately, Kylie's lip color was called "Double Trouble" and Kim's was "Twinning."
It's a busy cosmetics season for both sisters. Kylie's has been teasing her 2019 calendar as of late on both her Instagram and her official Kylie Shop Instagram page. On her regular Instagram, the beauty mogul dressed up in a short gold body-con dress and donned big gold jewelry and a crown that only Kensington palace could match. 
Her new collection also comes out on Black Friday, so shoppers: get ready.
On Wednesday, Kylie posted more photos related to her new year calendar. Rather than staying with the royal route, she turned a bit more risqué. The new pics she added today were all Polaroids, giving it an even more timeless feel. 
One snapshot showed her wearing a towel on her head and over her body like she just got out of the pool or shower. In true Kylie form, she was still wearing some pretty magnificent jewelry.
In another Polaroid, Kylie wore a black get-up that zipped all the way up and covered her chest, but had cut-outs from her torso down. She closed her eyes and had her hair slicked back in that one.
In a final picture, Kylie channels the iconic Marilyn Monroe in a zebra-print bodysuit. Her hair was curled and had lots of bouncy volume.
According to her Instagram page, the 2019 Calendar comes out on Black Friday, which is Nov. 23, at 9 a.m.
During the time that she isn't expanding her extremely lucrative makeup line and clothing shop, she can be found hanging out with her daughter Stormi Webster and trying to teach her the most important vocabulary words of all: "Kylie Cosmetics."