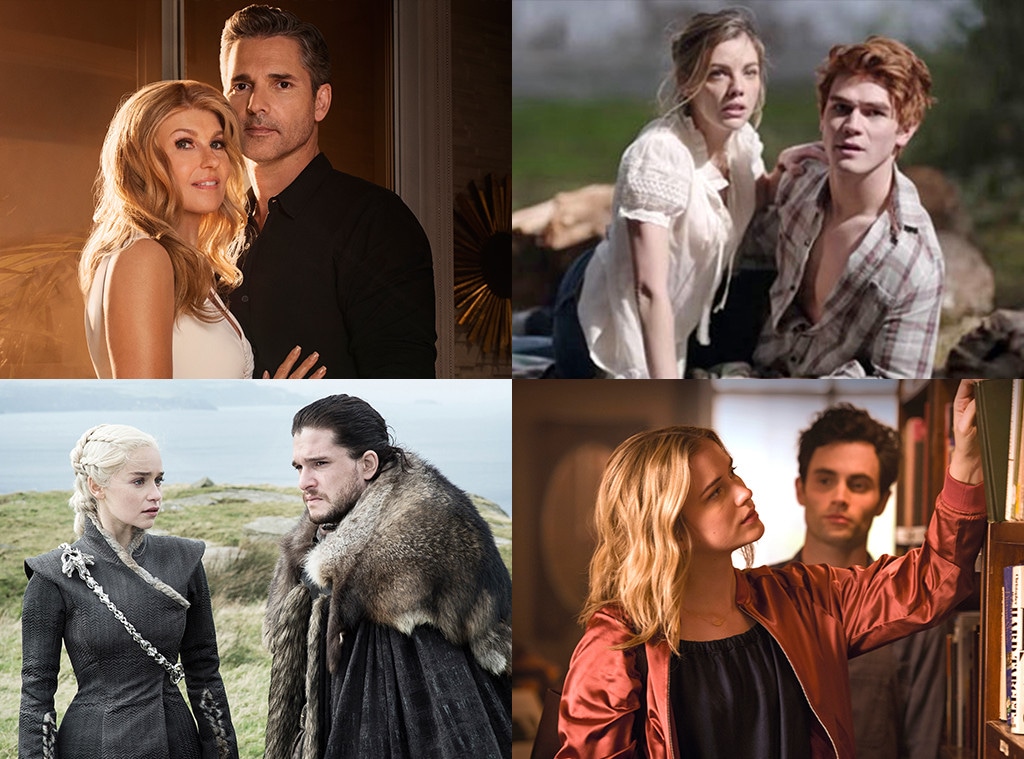 Bravo; The CW; HBO; Lifetime
Dirty John may tell the tale of TV's latest totally creepy relationship, but it's not the first. 
John Meehan's onscreen debut comes in a long line of total creeps, and while most of them are not based on real-life creeps, they're all still totally disturbing. Some were one-off relationships, like when Joey Tribbiani dated his stalker, Brooke Shields, and others lasted many episodes or even seasons to the point where we've begun to wonder what was wrong with us for watching it for so long. Serena was literally dating the Gossip Girl! We even through in a few reality shows, just to show that bad relationships are not reserved for fiction. 
Anyway, we must apologize in advance for how little dating you're going to want to do after making it through this list. We've now sworn off romantic relationships forever, personally. 
So join us, won't you, on a journey through some of the more disturbing romances of TV past and present...
Dirty John debuts this Sunday, November 25 on Bravo. 
E! and Bravo are both part of the NBC Universal family.