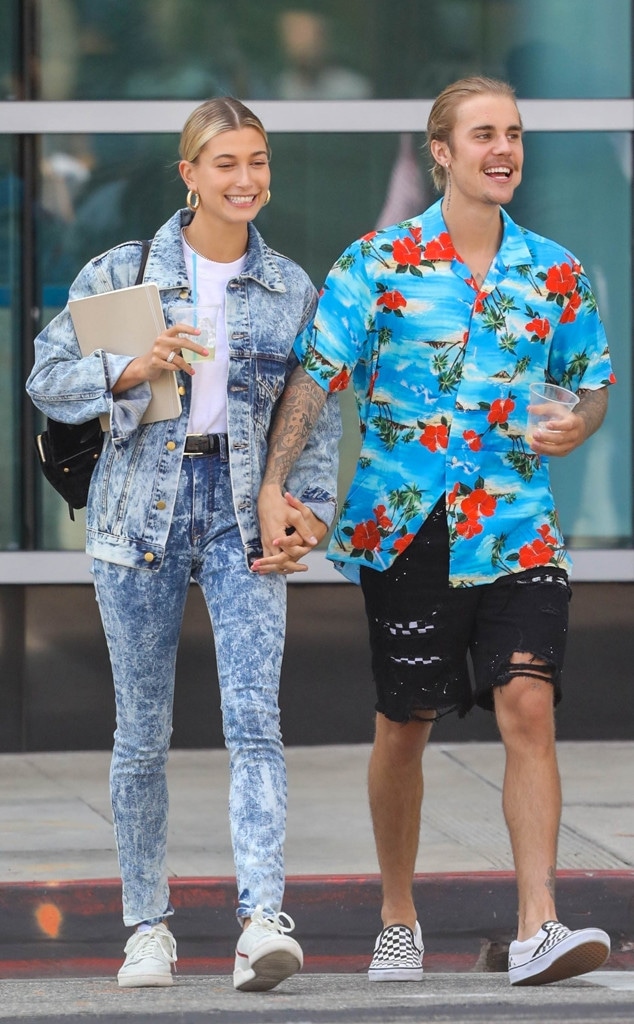 Vasquez-Max Lopes / BACKGRID
There will be one less lonely girl this Thanksgiving.
Newlyweds Justin Bieber and Hailey Baldwin are spending their first Thanksgiving together this holiday season. A source tells E! News the A-list couple is in Canada to celebrate the holiday with Justin's dad, Jeremy Bieber, and his family.
The turkey-filled feast is just one of the many firsts that Justin and Hailey are crossing off their list. "Justin didn't grow up celebrating Thanksgiving, but they are doing a dinner tomorrow night," the insider shares.
And in yet another first, the model and singer will also play host to Jeremy, his wife, Chelsey, and their four kids at Justin's new mansion in Canada. No word yet as to whether or not Hailey will be cooking the turkey dinner.
Thanksgiving isn't the only special occasion they are celebrating on Thursday. On Thursday, Hailey will turn 22-years-old!
But aside from eating cake and turkey, the two "have no huge party plans," instead they are opting to have a "big family celebration."
"Justin and Hailey both want to be low-key as Hailey has been working a lot," the insider explains. "She wants to relax with Justin and enjoy the family time."
Watch:
6 Ways Justin & Hailey Proved Their Love Is The Realest
The source adds, "Justin loves spending time with his new baby sister and his other siblings, and Hailey always enjoys having the little ones around."
On Saturday, Hailey officially became a member of the Bieber family when she changed her Instagram handle to @haileybieber, even though they initially denied getting married. But now that the cat is out of the bag, Justin is freely embracing his "wife."
Last Thursday he told his Instagram followers, "My wife is awesome." So it's likely Hailey will make the cut on his list of things he is grateful for. 
Happy Thanksgiving!