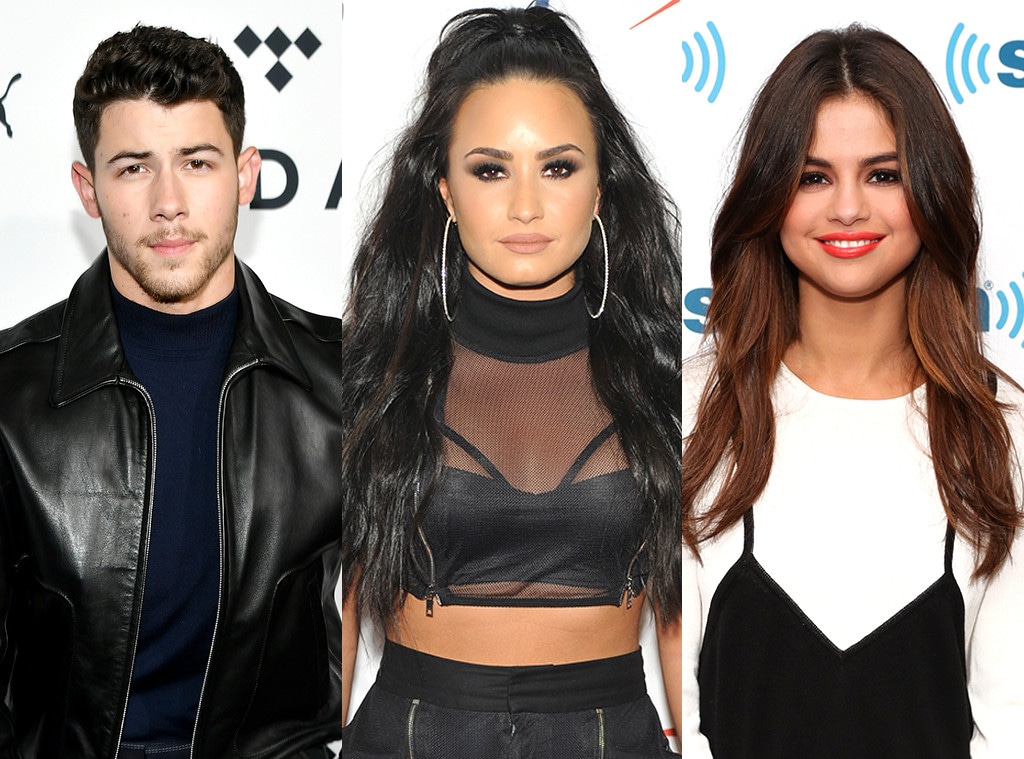 Getty Images
Out with the old and in with the new.
Just before the Thanksgiving holiday, fans of Demi Lovato noticed that the "Sorry Not Sorry" singer was no longer following Selena Gomez, Nick Jonas and Iggy Azalea on Instagram.
The social media revelation spurred headlines and plenty of questions.
But before you assume this is shade, a dramatic move or something super deep, you may want to get the full story.
According to fan sites, Demi unfollowed Nick all the way back in June. And while she still follows Kevin Jonas and his parents, it's safe to say this has nothing to do with anything recent including the Priyanka Chopra wedding news.
As for the singer's decision to remove Selena from her Instagram feed, it shouldn't come as a total surprise for fans. After all, Demi addressed her decision to briefly unfollow the former child star on Twitter back in 2014.
"I think it's just one of those things where people change and people grow apart," Demi shared on Watch What Happens Live.
Most recently, Selena shared with Elle that she reached out to Demi following her apparent overdose. "All I'm saying is, I reached out personally. I didn't do a public thing. I didn't want to," she explained to the publication. "I love her. I've known her since I was 7."
As for the final unfollow making news, fans couldn't help but notice that Demi did the deed with Iggy. The pair collaborated on the hit song "Kingdom Come" and stayed friends after the fact.
In fact, Iggy revealed in an interview that she knew about Demi's relapse before the news went public.
"I had known about it, as a close friend," she shared with Entertainment Tonight. "So I had really wanted for her to be the one to tell people that. And I worried a lot, as her friend, that something was going to leak or somebody would somehow take that and use it negatively against her, or to make her seem like she's got a secret."
While we may never know the real reasons behind why Demi unfollowed certain people, we have to remember it's only social media. Besides, Twitter is a whole separate game with Demi currently following Nick, Selena and Iggy.
Besides, the former X-Factor judge remains focused on her post-rehab recovery that includes a small circle around her. When one fan suggested that her team is "so rotten" and she "does not realize it," the Grammy nominee fired back.
"You have no idea what you're talking about," Demi refuted. "True friends don't do interviews about you when you OD."