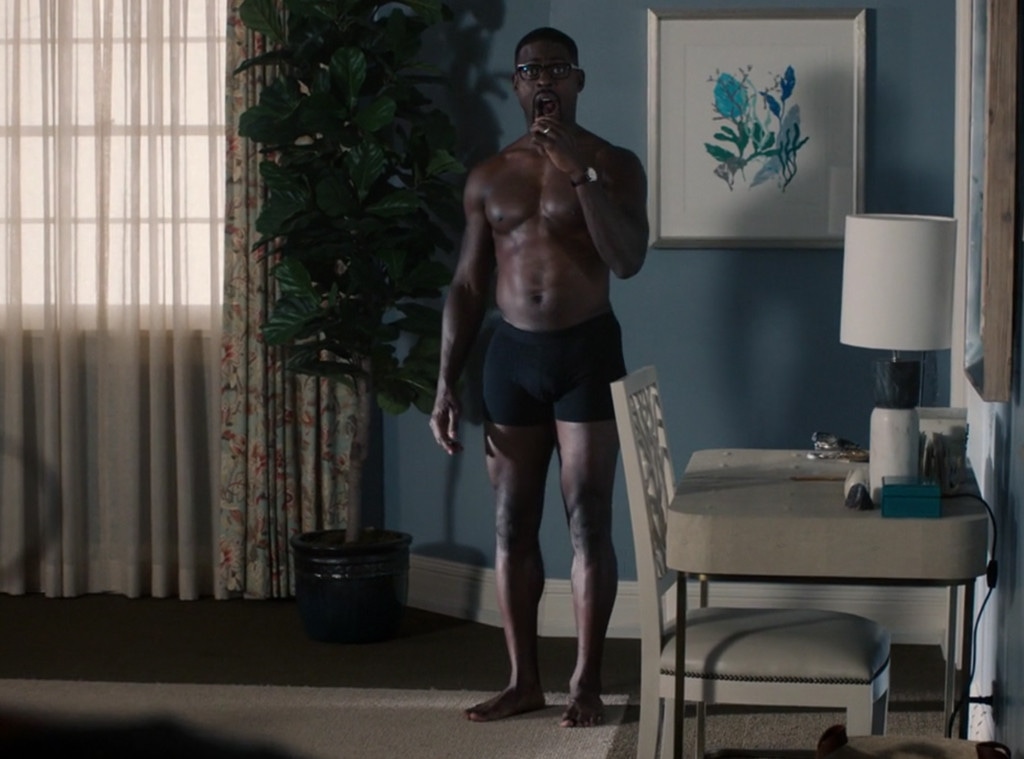 NBC
This Is Us gave us six Thanksgivings in the appropriately titled episode "Six Thanksgivings," but we really need to talk about the other gift the NBC drama gave us: Sterling K. Brown nearly nude.
Early in the episode, Brown's Randall got dressed and brushed his teeth while talking to wife Beth (Susan Kelechi Watson) about an upcoming campaign event. It wasn't just a normal conversation because there was Randall, parading around in his skivvies. A Thanksgiving miracle!
Naturally, the internet—specifically Twitter—ate up the man candy. How could viewers not? The thirst, as the kids say, was real. Very real. Like you just ate your grandma's too salty stuffing real. Brown responded to some of it and wasn't fazed, using emojis to express his emotion.
These are the best reactions to the moment.
There's a lot to be thankful for.
Viewers were also crying tears of joy.
This Is Us airs Tuesdays, 9 p.m. on NBC.
(E! and NBC are both part of the NBCUniversal family.)