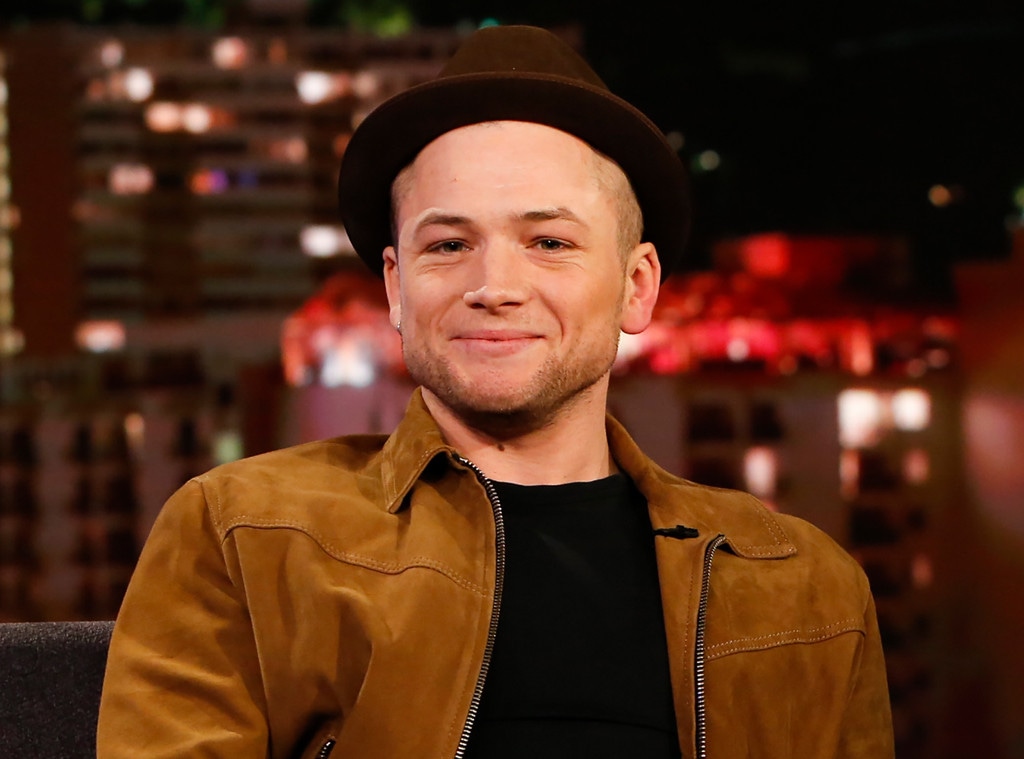 Randy Holmes/ABC
Taron Egerton's comments on the #MeToo movement have stirred up controversy.
In an interview with the Radio Times, which has been widely circulated in the U.K. media, the 29-year-old actor was asked about the claims levied against his Billionaire Boys Club co-star Kevin Spacey, who went into hiding after multiple people accused him of sexual misconduct.
"If I had been the subject of his advances, I don't think that would have been the greatest challenge to deal with," Egerton said. "I don't think I would have felt rocked to the core by it."
Even after production wrapped, Egerton said he remained in contact with Spacey: "It's weird because he and I had stayed in touch; he had asked me to socialize." While he didn't see him, Egerton "didn't avoid" him, either. "I get texts like that from lots of actors I have worked with." The actor, who told The Sunday Telegraph he'd once viewed Spacey as an "audacious flirt," added, "When it all kicked off, I don't think I was particularly surprised by it. It's such a tricky, complicated and weird thing. It's almost Greek [tragedy], isn't it? He's just gone now. Gone."
As the #MeToo and Time's Up movements swept Hollywood, the Robin Hood actor said he felt compelled to examine his past behavior. "Like a lot of people with a profile I was like, 'Holy s--t, what have I done since I was 18?' I have just become single again and I'm not in a place where I'm thinking about dating, but when I am, it will probably affect my thinking a bit," Egerton told the Radio Times. "There are certainly situations where I avoid being alone with certain people."
As the interview circulated online, Catherine Mayer, president of the Women's Equality Party, called Egerton's approach toward dealing with women "shockingly obtuse." In an interview with HuffPost U.K., Mayer argued his "impulse is not to empathize with any of the victims." Instead, Mayer claimed, Egerton tried to "minimize the severity of the allegations against Kevin Spacey."
Social media users were quick to criticize Egerton's comments as well.
Watch:
Taron Egerton on Working With Channing Tatum in "Kingsman"
The Mary Sue's Vivian Kane shared her sentiments, noting Egerton "isn't alone in this way of thinking, but he is a high-profile representation of a certain type of person: the person who focuses on an accusation, without ever stopping to think about the action that preceded it. And if you never think about the action, then all accusations feel false as well as dangerous. I get that for men like Egerton, the sheer volume of allegations being made must feel improbable." While the manner in which victims discuss assault is "new," she said, "the experiences are not."
Egerton has not responded to the mounting backlash via his Instagram or Twitter accounts.