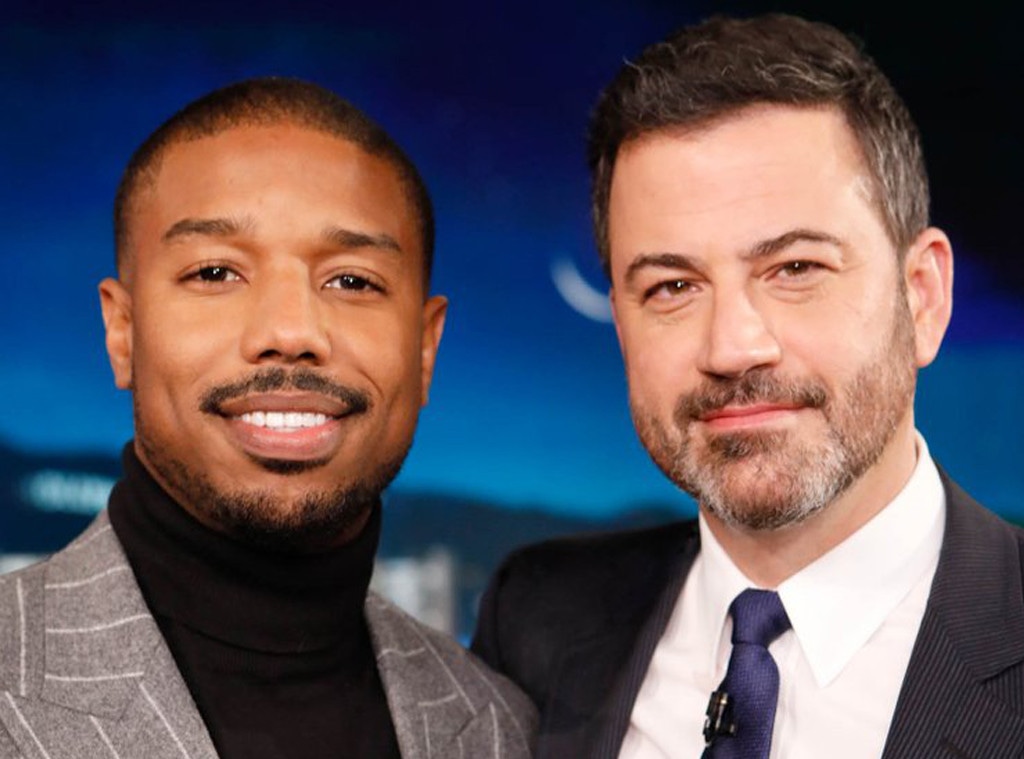 ABC
Things got a little awkward on Jimmy Kimmel Live! last night.
Jimmy Kimmel was nice enough when he began his interview with Michael B. Jordan, telling him, "You look fantastic. The suit is very snazzy." But then, he needed to address the elephant in the room. "I was here with you, sitting right next to you, over the summer. It was not on the air. We were pretending to be on the show. You were in character for Creed II for a scene. A big exciting scene!" the ABC host, 51, told the actor, 31. "Some said it was the highlight of the film."
"It was a high point," Jordan said. "It really was."
"But somewhere along the way, something happened to that scene..." Kimmel continued.
"Listen, everybody in that scene was great," Jordan said. "[But] we had one weak link."
Confused, Kimmel asked, "It was me, you and Tessa Thompson in the scene, though?"
"And me and Tessa [are] in the rest of the movie..." Jordan replied. Not wanting to hurt the host's feelings, the sequel's star added, "If you want some pointers, some acting tips, I got you."
"What happened exactly?" Kimmel asked. "What was the reason?"
"Honestly, you did a great job. Let's give it up for Jimmy!" Jordan said. "In movies, we have so much material; sometimes things just end up in the editing room floor. Don't take it personally."
Kimmel simply couldn't drop the issue, however. "Will it be in the Blu-ray extras? I'd at least like to be a DVD extra!" he jokingly protested. "See if you can put in a good word on that one, all right?" After discussing Jordan's Thanksgiving plans before commercial break, Kimmel ribbed him one more time, teasing, "I will not be seen in this clip, but we'll see it when we come back!"
Creed II, directed by Steven Caple, Jr., is now in theaters.