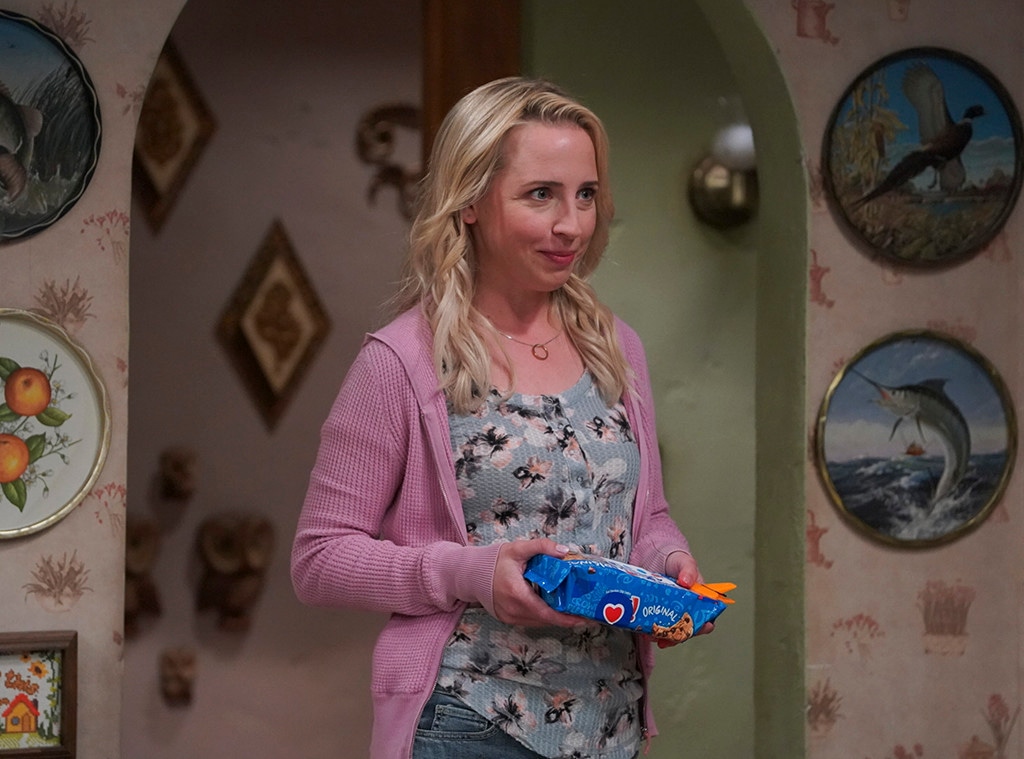 ABC
Congratulations are in order!
Despite a doctor having told her she only had a 5% chance of getting pregnant, Becky (Lecy Goranson) has found herself expecting a baby with the restaurant's very hot busboy. Sure, he barely speaks English and she doesn't speak Spanish, but this is gonna go great with help from certified life coach and apparent English teacher Jackie (Laurie Metcalf). 
Maybe, however, Becky's money and help problems could be solved thanks to Maria and Bridgette, a couple who are desperate to have a baby of their own and who we last saw scheming over margaritas to ask if they can adopt Becky's baby. 
Meanwhile, Neil is no more. Darlene (Sara Gilbert) dumped her boyfriend (Justin Long) after realizing he was basically David and she was once again controlling his entire life and his consumption of shrimp tacos. She then met the guy who might actually be her soulmate when she applied for a new job writing for a mug shot magazine, run by Ben (Jay R. Ferguson). 
Ben's the kind of guy who won't let Darlene tell him if he can eat shrimp or not (because he's a "grown ass adult"), and can actually get her to apologize, sorta. So like we said, they're clearly soulmates. 
In other news, Jackie's boyfriend (played by Matthew Broderick) is living with her, and can John Goodman also make us a milkshake, please and thank you? 
The Conners airs Tuesdays at 8 p.m. on ABC.