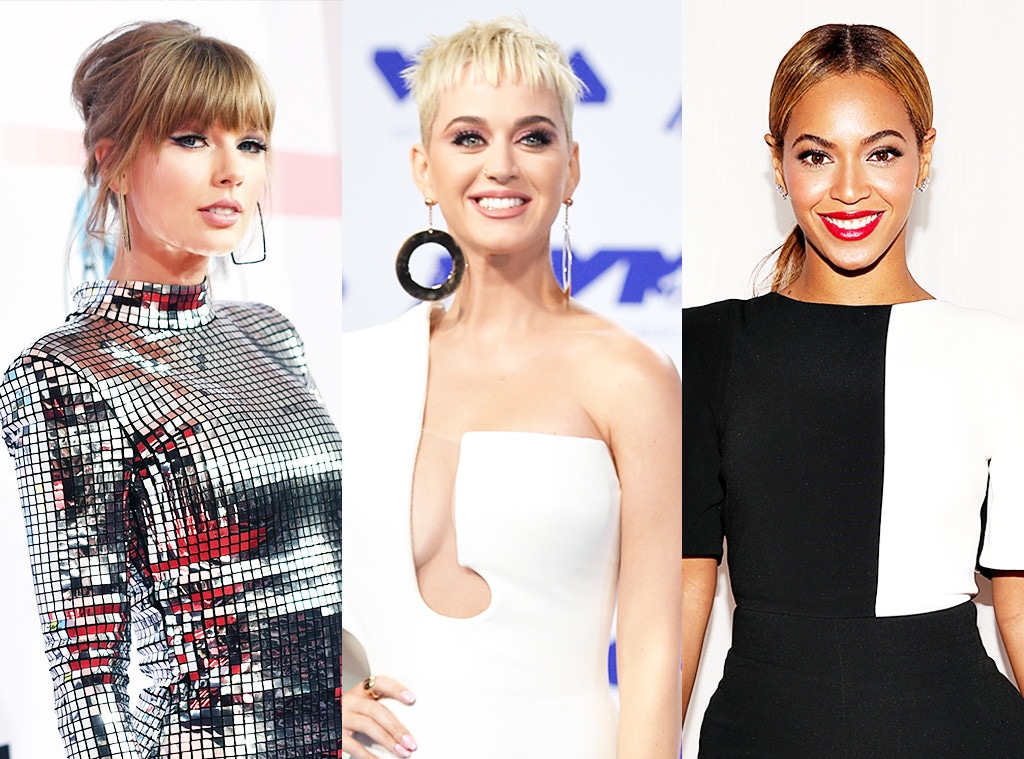 Getty Images
Katy Perry is living her teenage dream after topping Forbes' list of the highest-paid women in music.
The singer rose to the occasion this year to beat out Taylor Swift and Beyoncé, who came in second and third place respectively, for the top spot on the annual report. According to Forbes, Katy earned just about $3 million more in 2018 than T-Swift, and $20 million more than the Queen Bey herself. 
Perry accomplished this major feat by performing in 80 shows as part of Witness: The Tour, bringing in nearly a million dollars for every performance. Not to mention her recent role as a judge on American Idol and so much more. 
However, it should be noted that she might've won the no. 1 spot simply because of the period of time that Forbes gathered data. The publication revealed that "much of" Beyoncé's profit from the On the Run II tour wasn't included in this year's articulate calculations. And the same applies to T-Swift's Reputation tour. 
There is no reason for the Swifties or Bey-hive to fret though. Forbes assured that Swift and Beyoncé's hefty paychecks will go towards next year's list, giving the ladies another shot at being named the highest-paid woman in music. 
Emma McIntyre/TAS18/Getty Images for TAS
Rounding out the list of high-earning female performers in order is Pink ($52 million), Lady Gaga ($50 million), Jennifer Lopez ($47 million), Rihanna ($37.5 million), Helene Fischer ($32 million), Celine Dion ($31 million) and Britney Spears ($30 million).
Musicians like Lady Gaga and Rihanna have been noticeably absent from the music world, instead opting to pursue new ventures like lingerie lines and blockbuster films, but continue to pull in the big bucks.
Congratulations to Katy on yet another impressive achievement!