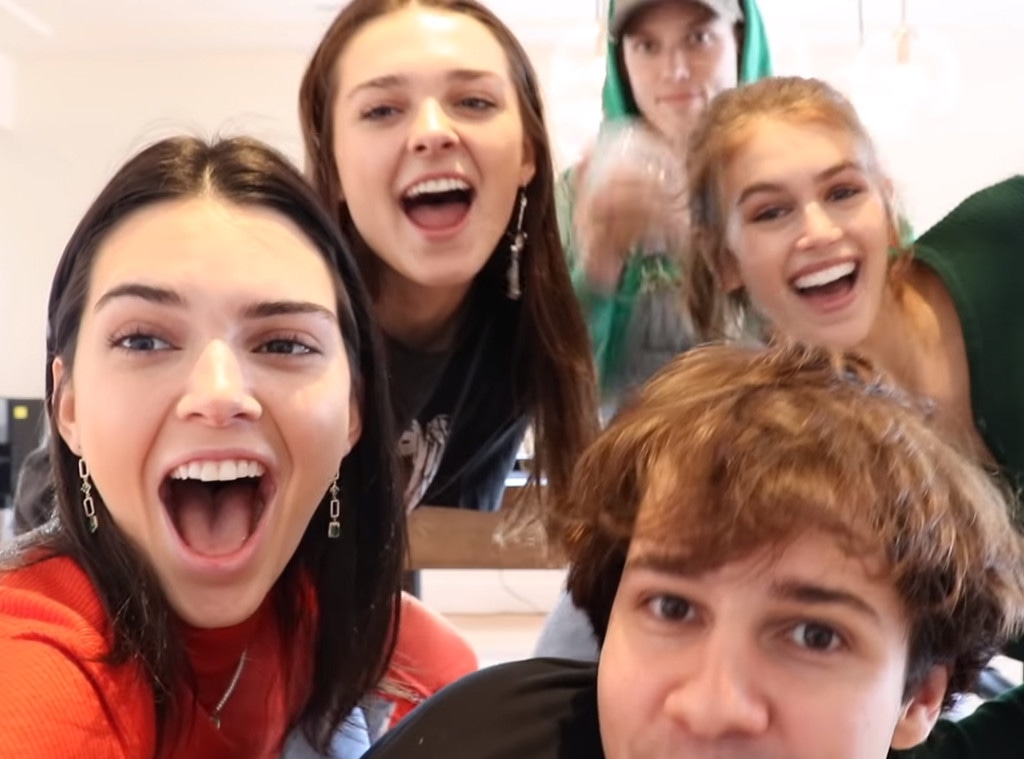 YouTube
Talk about a night to remember, dolls.
When YouTube star David Dobrik received a surprise DM from Kendall Jenner, he didn't know what to expect. In fact, he admitted to being full on "scared" when he got the message on his phone.
But once the Keeping Up With the Kardashians star asked if she can be "best friends" with the 22-year-old, nobody could have expected what would come next.
In a new video posted onto YouTube, David revealed how he was able to help plan a surprise birthday party for his friend Zane. As it turns out, he couldn't have done it without Kendall, Harry Hudson and Kaia Gerber.
"At the top of his wish list was a mechanical bull and a wedding cake so we had to try our best," he shared.
Spoiler alert: This crew was able to accomplish that and so much more.
From a birthday dinner at Hollywood hotspot Tao to a surprise mariachi band, Zane's friends went all out for the big day.
From a wild party bus—did we just see dudes licking a stripper pole?!—to a house party fit for a king, we're not the least bit surprised that the video has already received more than 1.5 million views in one day.
"No one was harmed during the making of this vlog…JK," the video stated at the end.
David would later write in the comments, "Scotty also broke his foot on the bull hahaha but I didn't have footage of that moment. But seriously huge thanks to everyone that helped with this vid!!! :) go check them all out in da description!!"