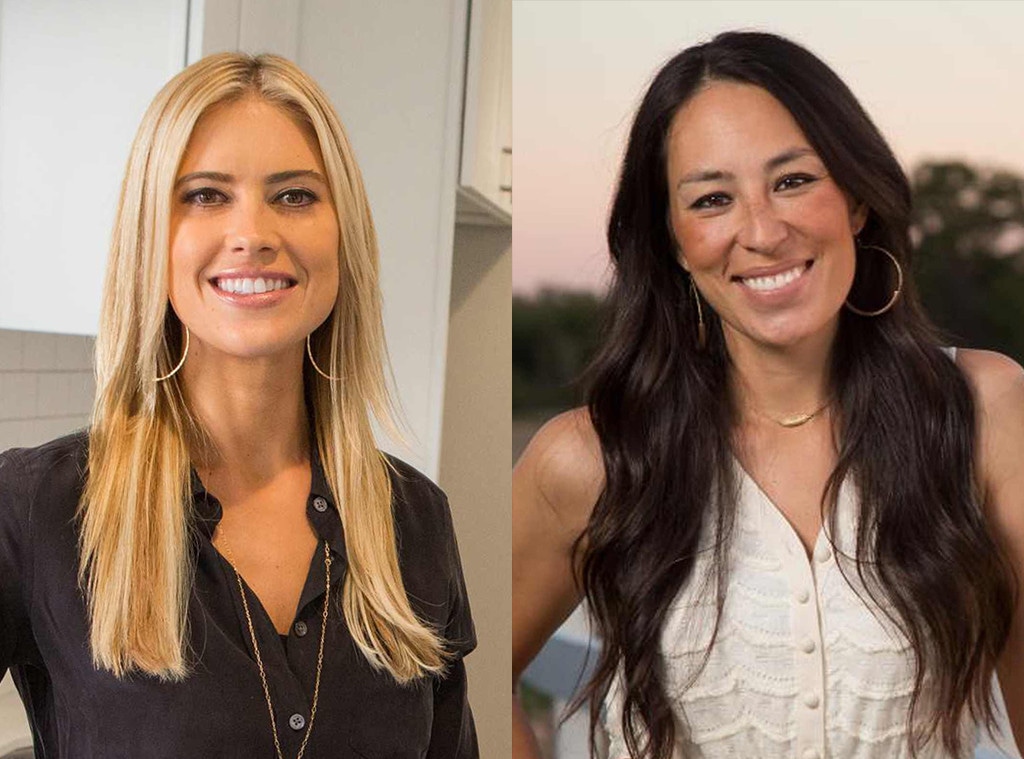 HGTV
Christina El Moussa has nothing but love for fellow #girlboss Joanna Gaines.
In an Instagram post, Christina El Moussa vehemently denied claims that she and the Magnolia Home designer are feuding over competing businesses. The Flip or Flop star said the reports of a "war" is a "load of bulls--t."
Christina said that although she's "never commented on a tabloid EVER (and have swallowed a load of s--t from these tabloids)" she can't help but dispel these "disgusting" rumors. "I have always been a huge supporter of female entrepreneurs... #girlboss is my motto," the 35-year-old wrote. 
The mother-of-two concluded her message, "Nothing but respect for @joannagaines ♥️ #goodvibesonly."
News of the fake feud emerged after Joanna Gaines and husband Chip Gaines announced they are launching their own TV network in partnership with Discovery, soon after Christina revealed she is getting her own spin-off series Christina on the Coast on HGTV.
The exciting announcement means that Christina and Joanna might end up competing for viewers, but as Christina made clear, this is not a source of conflict. And while the two women are both interior designers, it must be said that they have distinctly different taste in home decor. 
Christina is into the cool tones and modern lines that one sees in a beach side home, which she has showcased in Fixer Upper and plans to show off on her new show. Further evidence: Christina's show is going to be called Christina on the Coast. 
On the other side of the spectrum is the Gaines family, who plan to film a majority of their content in the rural town of Waco, Tex., where their Magnolia Home business is located. On Fixer Upper Joanna draws inspiration from the rustic countryside, as well as the history of the homes they flip. 
So, it's safe to say there is no tea to be found.
Now, let's get back to more important matters, like shiplap versus paneling.