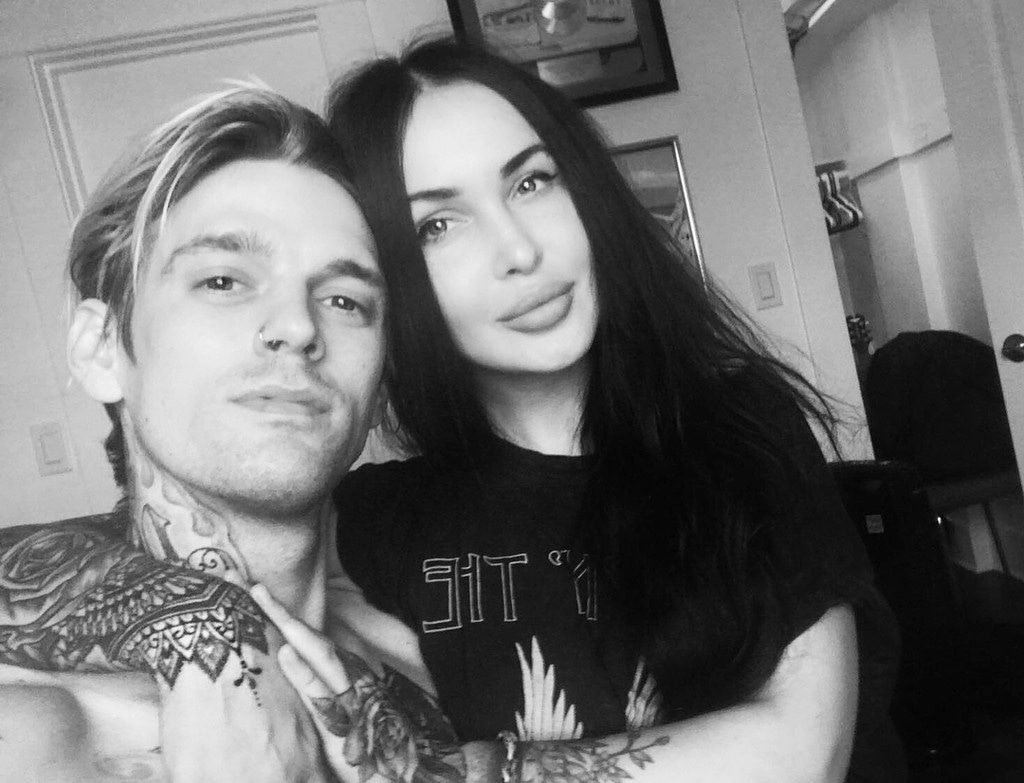 Instagram
Aaron Carter is about to be a dad!
A source tells E! News exclusively that the singer is expecting his first child with girlfriend Lina Valentina. 
Earlier in the day, the man behind songs like "I Want Candy" and "That's How I Beat Shaq" hinted to the big news on Twitter. "I'm in such an amazing place mentally, physically & emotionally," he wrote to his followers. "I finally bought my first home and I'm going to be proposing soon to my gf and we might just be expecting..."
A source added that Aaron could be proposing to Lina within the next week. 
While many fans were quick to congratulate the singer on his news, some "haters" came out leaving Aaron compelled to respond.
"I just bought my first home. I co-produced an incredible new album and wrote it, my taxes are paid and I do 200 plus shows a year & tv & film," he shared. "I'm flying back to LAX w the love of my life and just had an amazing show in Manila Philippines. Their love and support is incredible."
Back in September, Aaron first revealed on social media that he was dating Lina. Since then, the singer can't help but gush about the Russian-born artist online.
"No one has understood me and shown the love this woman has for me EVER," he previously wrote in a post. "You have my heart for the rest of my life our relationship is new but we WILL grow old together and have our family and I will cherish honor respect and be the man I've always wanted to be because you've shown me you're the woman I've always dreamed of."
Aaron previously dated Madison Parker before coming out as bisexual. In February, he dropped the album LøVë marking his first major record in 15 years.
And while he still faces his doubters and skeptics, Aaron says he's committed to staying on the right path.
"My last two singles broke top 40 at ready. No one wants to talk about that though," he previously wrote on Twitter. "They'd rather see me broke on drugs and failing at life. Good thing I turned all that around."
Congratulations to the couple!