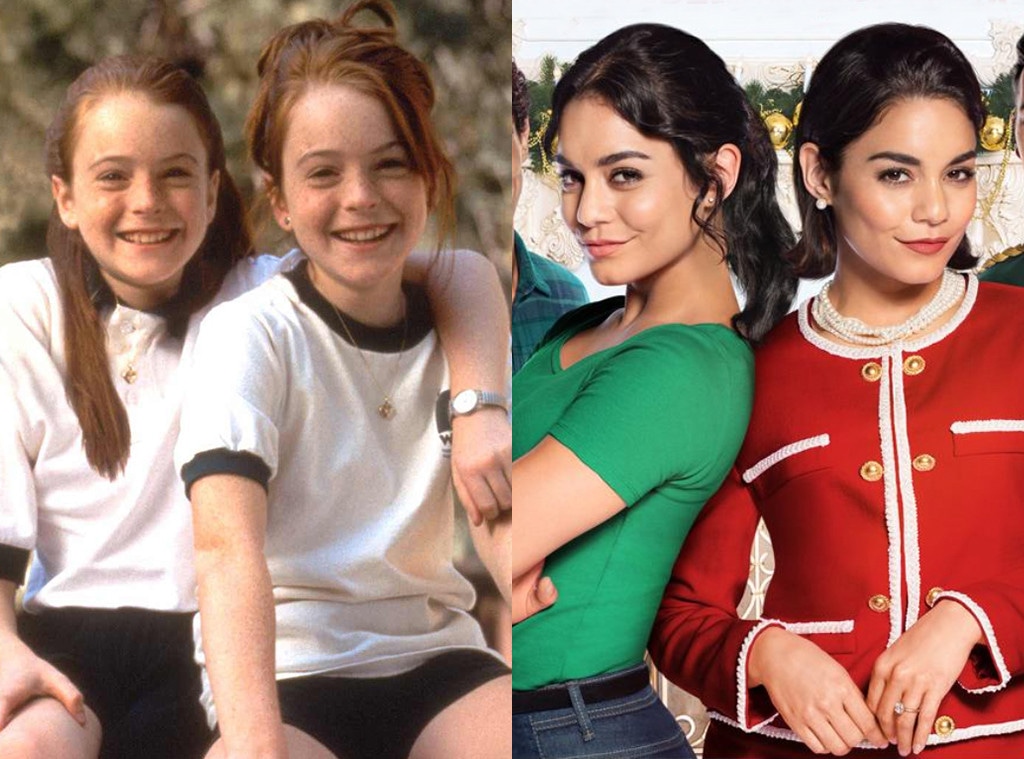 Disney/Netflix
Have you ever wished a Hallmark Christmas movie and a Disney Channel Original Movie had a baby? Well, Christmas came early for you this year, weirdo. 
Netflix's latest Christmas movie The Princess Switch premiered on Nov. 16, with many viewers spending their weekend binge-watching the movie, which finds Vanessa Hudgens taking on two (!) roles—a princess and a baker. Shenanigans and romance obviously ensue after the two women, Duchess Margaret Delacourt and Stacy De Novo, happen to cross paths, setting up star-crossed romances with Prince Edward (Sam Palladio) and commoner Kevin (Nick Sagar). 
Much like last year's A Christmas Prince, the Netflix Christmas movie about a reporter who falls for the prince of Aldovia, The Princess Switch has quickly become quite popular on Twitter. Mistakes have been noticed. Accents have been made fun of. And a lot of comparison to a lot of other movies have been made.
As any loyal Hallmark or Lifetime fan knows, there are only so many Christmas plots, themes and tropes one can go through before borrowing from movies of Christmases past. But The Princess Switch is a bit different in that it doesn't limit its scene-stealing to just holiday movies. No, no, no. No genre was safe from The Princess Switch, and we've compiled a list of 12 movies we couldn't help but think of during our multiple viewings of Hudgens' Netflix debut...