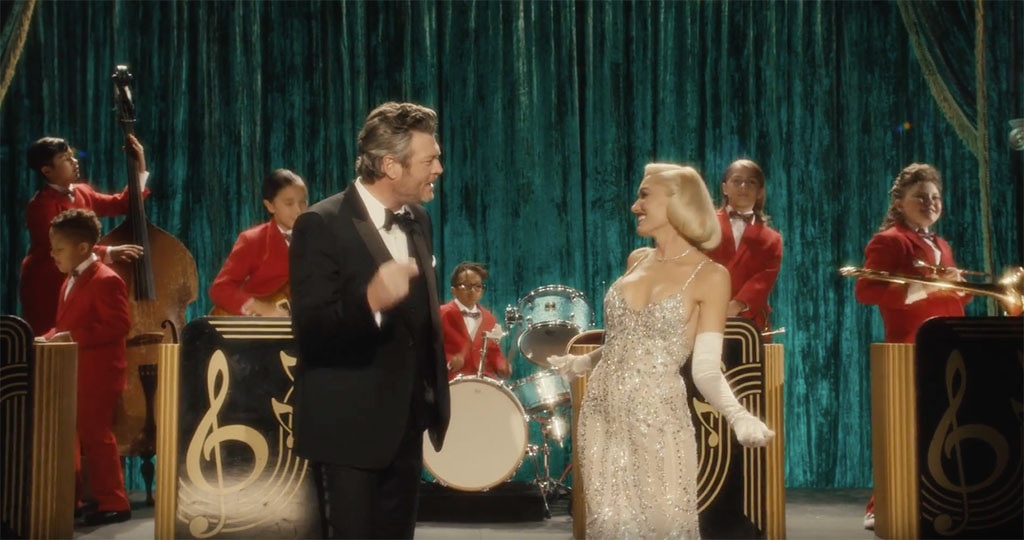 YouTube
Blake Shelton and Gwen Stefani are giving us yet another reason to love them.
In Gwen's newest music video for "You Make It Feel Like Christmas," which released Tuesday morning, she and Blake are the ultimate couple goals. Dressed in a series of retro outfits, Gwen and Blake adorably dote on each other as they playfully—and at times comically—go through the holiday motions. 
Gwen teased the release of the adorable video on her Instagram by sharing loved-up photos of the pair onset, captioned with lyrics from the Christmas song. 
The former Voice coaches have been dating since 2015 and they can't seem to stop singing each other's praises. Like, literally.
In "You Make It Feel Like Christmas," Gwen joyously sings about how she thought she "was done for, thought that love had died." But then, Blake came into her life and now he makes it "feel like Christmas." 
And chances are that Blake feels the exact same way about Gwen.
"Here we are, going on three years later and every day that goes by, it just feels like a stronger bond between the two of us and it constantly feels like it's going to the next level," Blake previously shared on Sunday Today With Willie Geist when discussing his romance.
And luckily, Blake has also formed a strong bond with Gwen's three boys, who she shares with ex-husband Gavin Rossdale. Over the summer, Gwen, Blake and her boys spent some quality time together at the lake before Gwen kicked off her Las Vegas Residency.
To see all of Gwen and Blake's cutest moments, check out the gallery above!