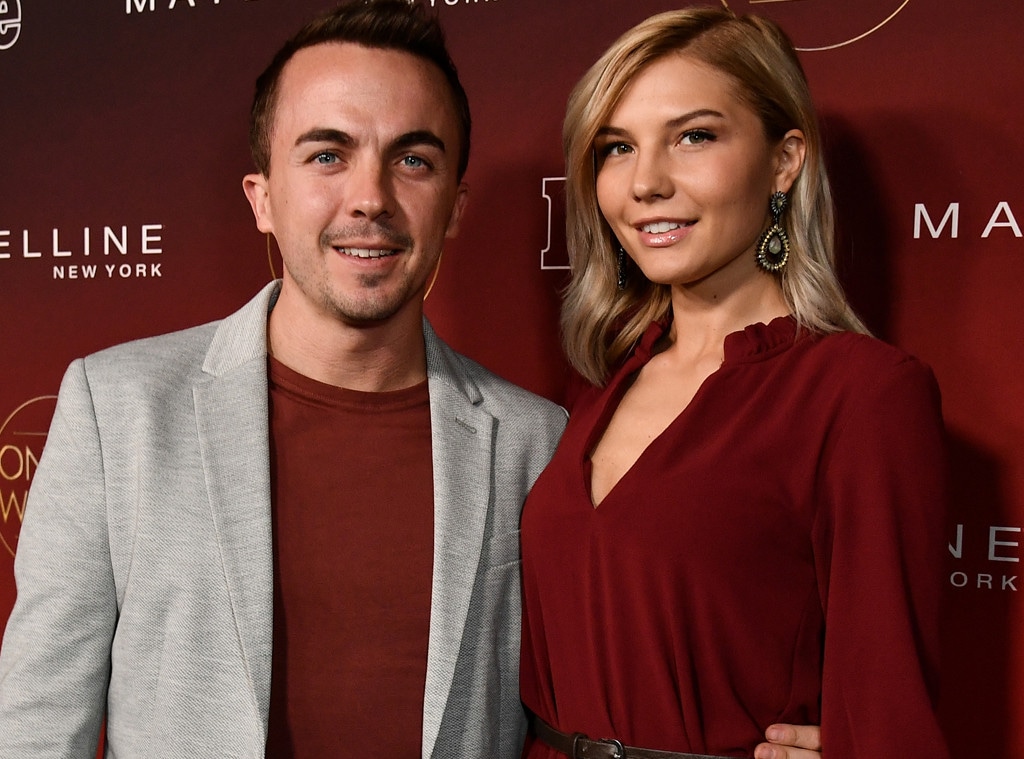 Rob Latour/REX/Shutterstock
Frankie Muniz is getting hitched!
The Malcolm In the Middle star is engaged to his longtime girlfriend, Paige Price, after many years of dating. Price, revealed that she is marrying "the master of proposals" in a touching Instagram post shared on Monday.
"When you're a little girl, you dream of marrying the man of your dreams. You think of all these extravagant things from the way he asks you, to the dress you're going to wear, to the music you're going to dance to with your father. Sometimes, reality has a tendency to overstep your dreams and really surprise you," she poetically wrote. "Francisco Muniz IV, you're more than a dream to me."
Frankie popped the question to the model at the Lantern Festival at the Pinal Fairgrounds & Event Center in Casa Grande, Arizona, on Sunday. In photos of the newly engaged couple, bright lights float in the night sky behind the couple, although not all the pictures were shared since Paige said she "ugly cried so hard."
And Frankie probably "ugly cried" too since he has frequently spoken about how he would be "lost without her," especially considering how much she helps him to cope with his deteriorating memory. Because of ongoing memory loss, the 32-year-old has come to rely on Paige to help him remember every day things. When competing on season 25 of Dancing With the Stars, he revealed to Us Weekly, "So she writes literally in detail—she's a writer too, so it works—like a journal that I can look at any day. It does bring me back there because there is really cool, amazing detail."
His memory loss is so advanced that he says he struggles to even recall working on the set of Malcolm in the Middle.
She also came to his rescue this past week after Muniz's home was flooded thanks to his cat. According to the Big Fat Liar star's Twitter, he returned home from a family member's funeral to find that everything he owned was ruined, all because his cat "accidentally turned on a sink a few days ago while we were gone."
And in his time of loss and disaster, Frankie said he appreciates the support of Paige, who is "so strong and exactly what I need."
While fans may want to call Frankie a Big Fat Liar he insists, "I know this sounds ridiculous, but I swear it's true."
Congratulations to the couple on their engagement!