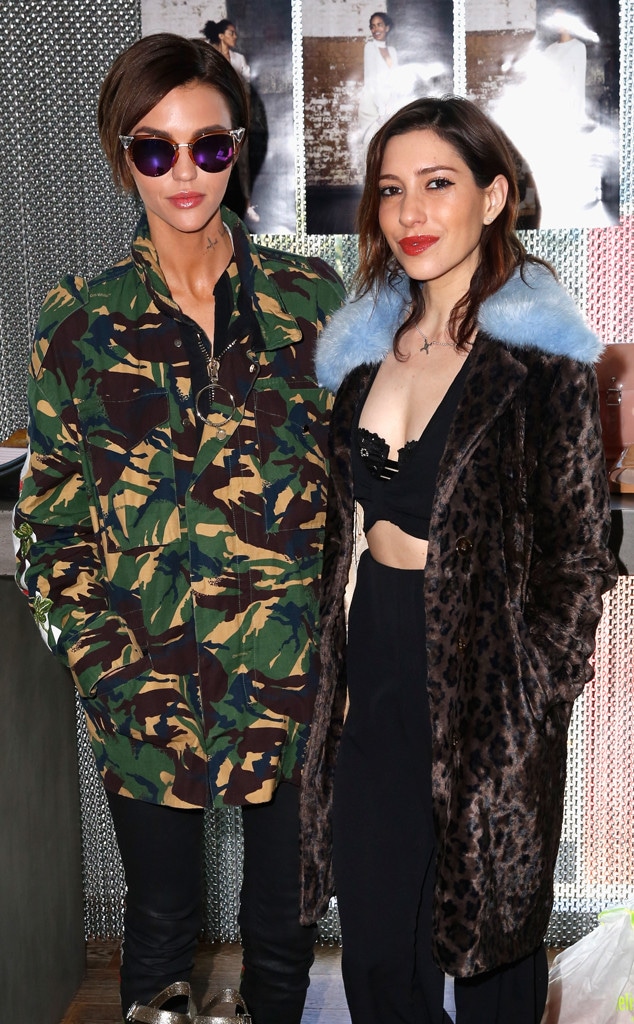 Alison Buck/WireImage
Jessica Origliasso made some very public comments about her ex-girlfriend Ruby Rose, alleging "continued harassment."
On Friday, Origliasso posted a photo on Instagram of herself kissing her new partner, Kai Carlton. Screenshots show that Rose first commented, "Congratulations! So happy for you both!"
The Veronicas singer, however, did not take kindly to the note. "@rubyrose I have requested you not contact me for over 4 months now," she replied. "You have been given my grace of being ignored on every other private platform, so the fact you continue to ignore this to contact me here publicly under the guise of wishing me well, is continued harassment."
The Orange Is the New Black actress responded, "That is news to me. Copy that. Good vibes only."
Rose and Origliasso began dating again in 2016, although they were first romantically linked back in 2008. Rose appeared in a steamy Veronicas music video called "On Your Side," which showed them kissing and taking a bath together. They told Australia's Nova FM radio at the time that the video was their "love story."
"We've been friends for eight years. We just reconnected over doing this video. We sort of just fell in love. It's pretty cute honestly," Origliasso said.
The two of them broke up in April after two years together, which they announced on social media. "I've shared the past two years learning and sharing my life with an amazing human being. An experience for which I am very blessed," Rose wrote on Twitter. "Breakups are always incredibly hard on the people involved but I can only be grateful for the experiences we shared. It's with a heavy heart to share that Jess and I parted ways a few months ago. We still love each other very much and I will always support her and be her biggest advocate."
The Batwoman star tweeted the message on April 1, but assured her fans that their breakup was, in fact, not an April Fools' Joke.
E! News has reached out to Rose's rep for comment.