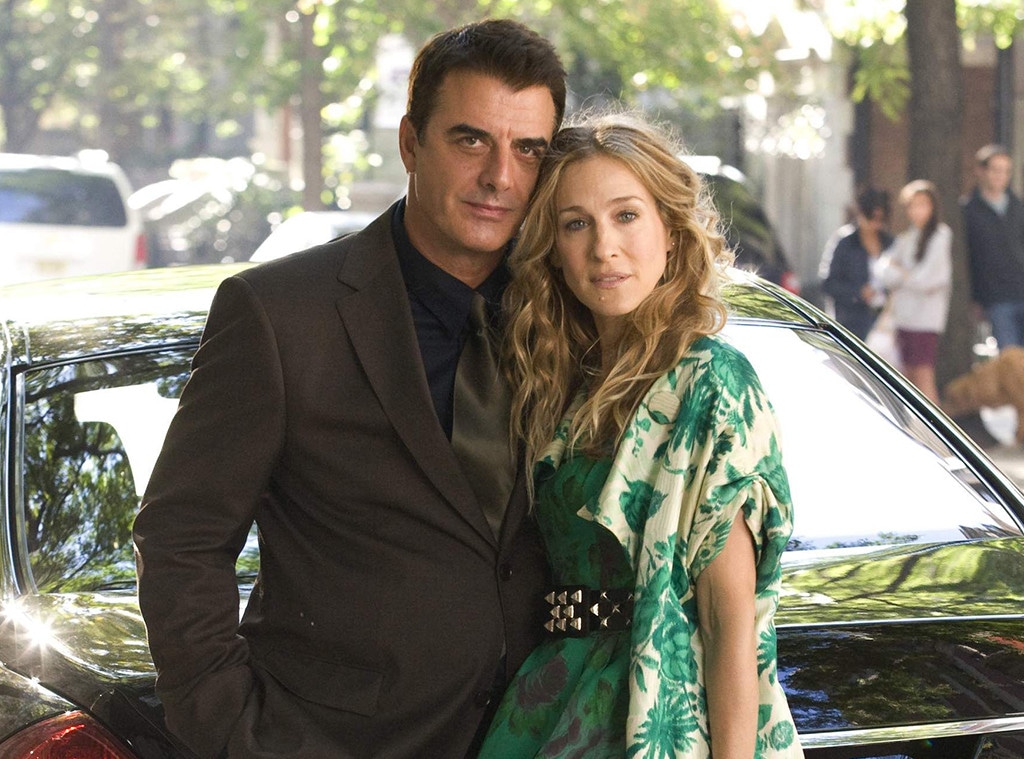 Craig Blankenhorn/New Line Cinema/Kobal/Shutterstock
Maybe there's a greater purpose behind why Sex and the City 3 never made it to the big screen.
Because it just so happens that the iconic Mr. Big would have been killed off in the new installment if things went according to plan. In a new interview on his Cadence13 Origins podcast, the host James Andrew Miller revealed the sad fate that awaited Sarah Jessica Parker's onscreen husband Chris Noth. In fact, Mr. Big was set to "die of a heart attack—in the shower—relatively early on in the film."
This, according to the host, would make the "remainder of the movie more about how Carrie recovers from Big's death than about the relationship between the four women."
Of course, this would come as a big shakeup to the series considering Carrie Bradshaw and Mr. Big had waited so long to finally become a happy married couple... Only for their fairy tale ending to go up in flames in the highly-anticipated third movie. So, perhaps the demise of the new installment was a good thing for fans of the Sex and the City show. 
Watch:
Is There Still a Chance For "Sex and the City 3" Movie?
On the other hand, sadly, the newly unveiled plot line for the third film indicates that there clearly will not be another movie in the future. After all, Kim Cattrall has insisted that she will not return to the role of Samantha Jones, even though her cast mates are all aboard. This, of course, created much controversy and speculation about the friendship between the three women, especially that of Kim and Sarah. 
However, SJP said in the podcast, "I'm not in a catfight with anybody. I've not publicly ever said anything unfriendly, unappreciative about Kim, because that's not how I feel about her."
In fact, it appears Sarah feels quite the opposite about Kim's refusal to join the production of the third movie. In Oct. Sarah told a fan she cannot "imagine doing another movie without her." 
Drama aside, fans can agree that the series would not be the same without Samantha or Mr. Big.