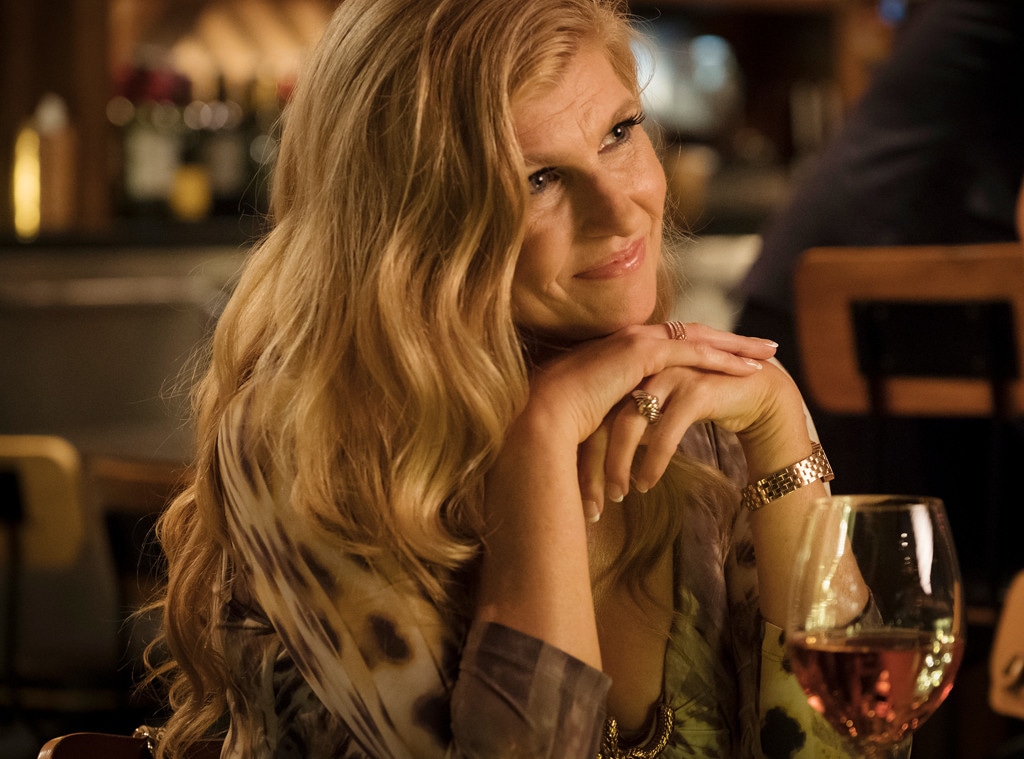 Bravo
Before she was entwined in John Meehan's web of lies as Debra Newell, Connie Britton was playing for laughs.
The star and executive producer of Dirty John's TV past goes all the way back to the early 1990s with a series of sitcoms, like Spin City and The Fighting Fitzgeralds, before things got more dramatic upon entering the 2000s with roles on The West Wing and 24. In 2006, she landed the role that made her a household name: Tami Taylor on Friday Night Lights.
Since then, Britton's been a country music superstar, a ghost and mother of the Antichrist, a real person in a true-crime drama and an emergency dispatcher, among other roles. Britton's also played an animated version of herself on more than one occasion.
Next up is Dirty John, the Bravo's true-crime drama about the relationship between Debra Newell, a successful interior designer, and John Meehan (Eric Bana), a relationship that would end in death. Debra thought she found the perfect man, but she couldn't have been more wrong. Their tale includes love, lies and danger. The series is based on the hit podcast and Los Angeles Times article series of the same name.
Britton's Debra is one of her most vulnerable roles yet. The Emmy-nominated actress is no stranger to true crime (see The People v. O.J. Simpson), but this time Britton's character is at the center of all the drama. See how Britton's current Dirty John role compares to her TV past below.
Dirty John premieres Sunday, Nov. 25 at 10 p.m. on Bravo.
(E! and Bravo are both part of the NBCUniversal family.)