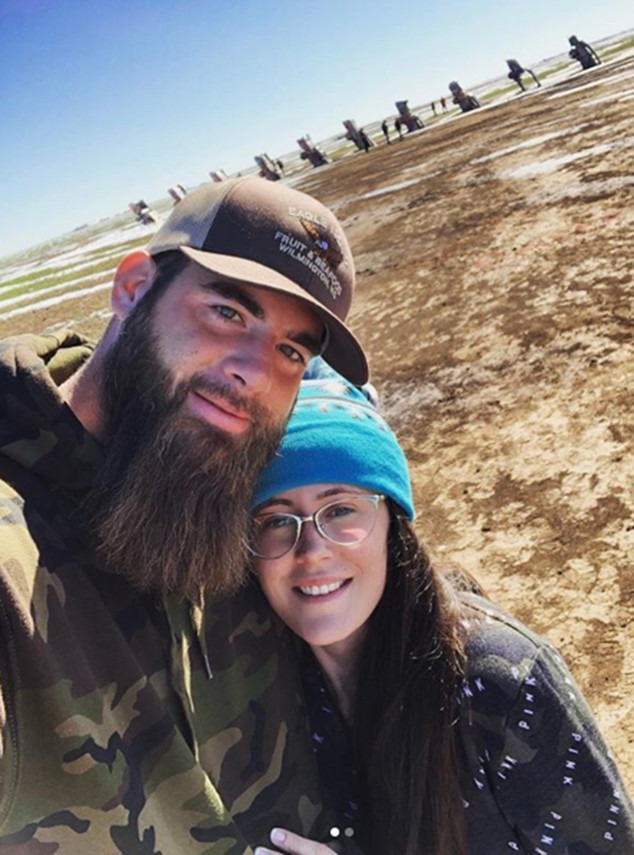 Instagram
David Eason can't seem to escape controversy.
While he may no longer be part of the Teen Mom 2 cast, the former MTV reality star's latest family vacation caught the attention of some fans thanks to his Instagram posts.
Over the weekend, David traveled to the Grand Canyon National Park where he held a confederate flag for the cameras.
"Just planting my flag in all 50 states! #merica #rebel," he wrote to his followers. "Pretty amazing huh?"
As you likely could have guessed, some fans were not impressed with the flag choice. What came next were several discussions in the comments section.
"I'm curious…what does this flag represent to you?" one follower asked. "It's just where I'm from, my heritage. Kinda like when people fly a flag that represents their state because it's where they are from," David replied. "If someone thinks it has to do with racism or slaves they aren't thinking enough."
Another fan said they wished David would be focusing more time on his wife Jenelle Evans than taking photos.
"SMH. Really seems like a healthy relationship when ur vacay is spent seeking attention online. LOL," the user shared. David replied, "If I was seeking attention I wouldn't have blocked you just now." Jenelle would simply comment on the flag photo by writing, "LMAO You need to post that video." 
This isn't the first time David has made headlines for his controversial positions. Back in February, the reality star was fired after homophobic tweets surfaced on his profile.
"David Eason's personal comments do not reflect the views of MTV," a network spokesperson said in a statement to E! News. Jenelle later shared she can't quit the show because she's "locked in" a contract.
Reality TV aside, David and Jenelle are putting on a united, happy front on their latest getaway before Thanksgiving.
"We finally made it! One of the coolest places in the world and one of the places we both have always dreamed of going to!" David shared on Instagram. "I couldn't have asked for a better life partner and adventure buddy! We had so much fun and I'm so glad we went!"