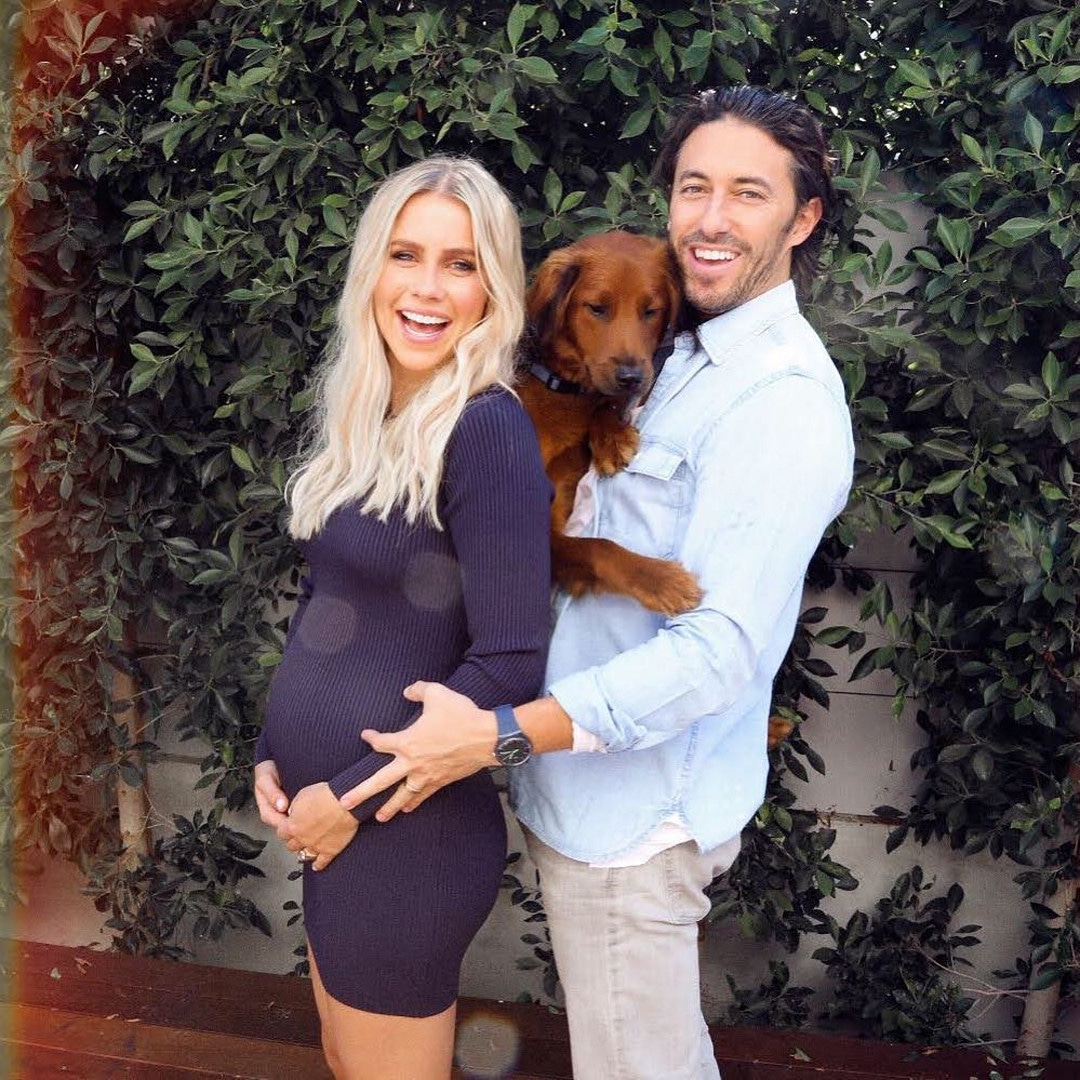 Instagram
It's a boy! But Claire Holt totally thought she was having a girl!
The expecting Originals alum took to Instagram on Monday to share a super cute gender reveal video featuring her husband Andrew Joblon. The video shows the couple and a young girl holding balloons as Holt counts, "1, 2, 3!" Joblon and Holt then pop their balloon to reveal blue confetti, and the shocked look on their faces says it all: they had no idea!
"Gender Reveal PSA: If you are absolutely, positively certain you're having a girl, perhaps don't buy a lot of pink things and choose a name before you confirm," Holt wrote alongside the sweet video.
It was just over a month ago that Holt revealed to her fans on social media that she's pregnant, about seven months after suffering a miscarriage. 
"My heart is bursting. I'm so happy to share with you that we are having a baby!" Holt told her Instagram followers in October. "It still doesn't feel real. These past few months have been filled with excitement, anxiety, tears, joy, uncertainty but most of all gratitude."
"You never forget the deep pain of loss. It dims with time but it informs many of your experiences," she continued. "Our loss earlier this year was the darkest moment of my life. Yet, it made me infinitely more thankful for the precious baby growing inside me today."
Watch:
Mandy Moore & Claire Holt Answer Rapid Fire Questions
"I want to take a moment to acknowledge all those struggling with miscarriage, infertility or any of the difficulties that come with bringing new life into the world," Holt went on to write. "I know that these announcements can hurt. I've felt it all. My heart is with you and I pray that our story gives you hope. Thank you all so much for your love and support - I can't wait to share this journey with you."
Holton and Joblon tied the knot in August in a California ceremony, eight months after announcing their engagement.