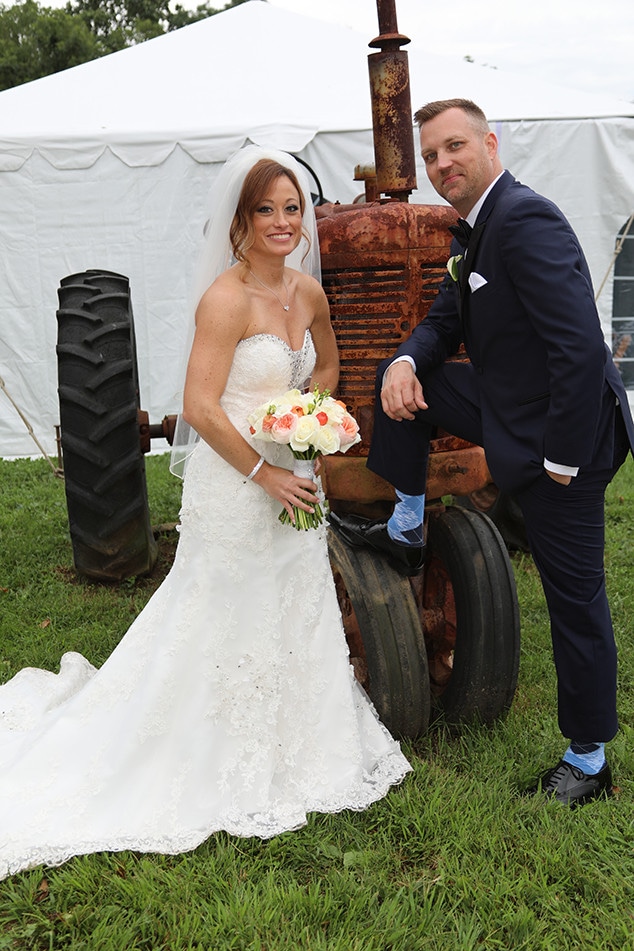 Terrance Harrison
Married at First Sight is back for an eighth season. Yes, eight seasons of strangers marrying each other at…first sight.
The new season kicks off on Lifetime on New Year's Day, Tuesday, Jan. 1, at 8 p.m., and there are four new couples tying the knot upon first meeting.
This year, viewers will meet AJ Vollmoeller, 37, the president and CEO of Future Force Talent Connection, a staffing and recruiting company. AJ is an only child whose parents were high school sweethearts, and he finds it difficult to date online. His friend recommended he try Married at First Sight and he jumped at the chance. He's described as an avid foodie and adrenaline junkie.
AJ is matched up with Stephanie Sersen, 35, a woman in search of a man to treat her the way her dad treats her mother after 30 years of marriage. Stephanie is described as family-oriented and understanding. She has a passion for travel and collects sand and magnets from each locale she's visited.
Philadelphia native Jasmine McGriff, 29, was raised in a traditional household with traditional gender roles. She comes from a close-knit family, owns her own home and is on the verge of a big work promotion, so she's looking for the person to share her life with.
Her partner? Will Guess, 37, who was raised by his mother. He believes marriage is the overall goal in life and is emotionally, financially and mentally ready to find his partner. Will is one of the few single friends among his group, but he enjoys spending time with the married couples because he gains insight into what's ahead for him.
Kate Sisk, 27, is reeling from the recent divorce of her parents. She developed a pessimistic attitude about relationships, but at the same time is optimistic because she knows what she does and doesn't want in one. She's open to meeting the right person, with help from the Married at First Sight experts. She's paired with Luke Cuccurullo, 30, who grew up with divorced parents. He's close with his mother, but only talks to his father occasionally. A civil and environmental engineer for GEI, Luke is ready for the show to find him his perfect match.
Not only is Luke described as a perfect cook, but he is also an adventurous adrenaline junkie who loves going out of his comfort zone.
The fourth couple on the season is Keith Dewar, 29, and 28-year-old Kristine Killingsworth. Keith, a patient care technician specializing in kidney dialysis, was raised mostly by his grandmother. He's looking for a partner who values teamwork and is willing to compromise and emotionally support one another.
Meanwhile, Kristine's parents have been married for more than 35 years, and she values their relationship as the epitome of #relationshipgoals. She's a residential real estate agent who has overcome her insecurities and is ready for a man.
Married at First Sight premieres Tuesday, Jan. 1 at 8 p.m. on Lifetime.