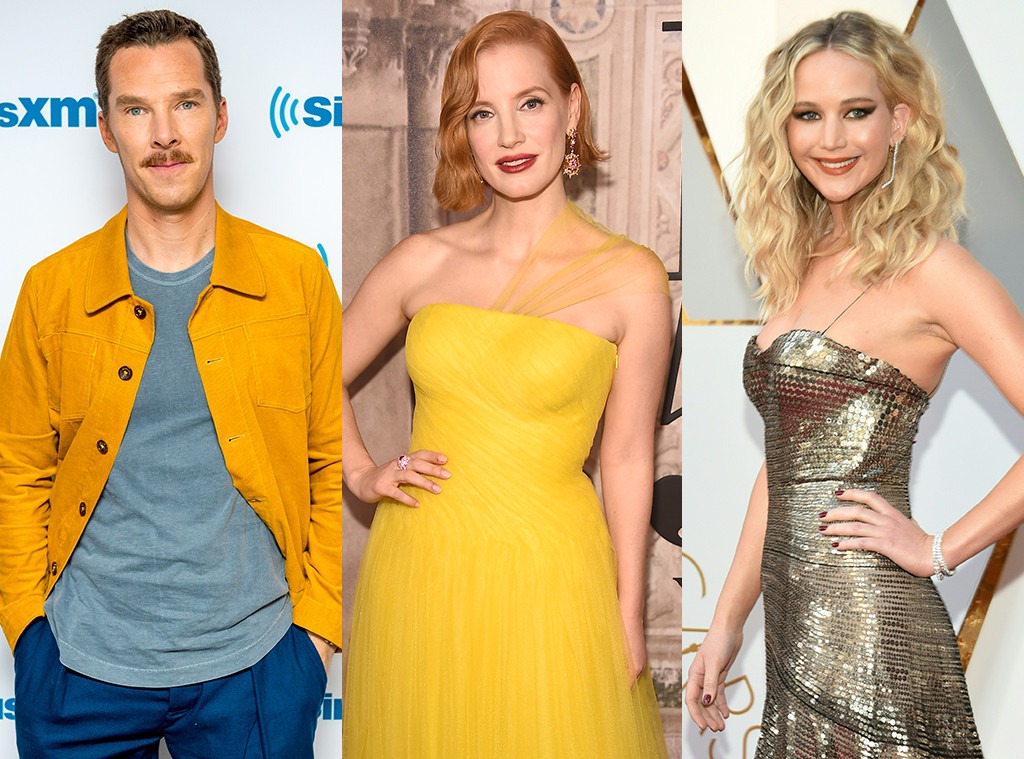 Roy Rochlin/Getty Images, Gary Gershoff/WireImage, VALERIE MACON/AFP/Getty Images
Can you hear Benedict Cumberbatch perfecting a Southern drawl and hissing, "Sookie"? It almost happened.
Cumberbatch was up for the part of Bill Compton on HBO's fan-favorite True Blood, series creator Alan Ball revealed. "I read Benedict Cumberbatch. He came and read for Bill," Ball said, according to The Hollywood Reporter. "Jessica Chastain read for Sookie. Jennifer Lawrence read for, in season three there's this werepanther girl, and she was great."
According to THR, Ball wanted to cast Lawrence, who went on to win an Oscar for Silver Linings Playbook, but because of her age, 17, and the role, she was supposed to play Jason Stackhouse's (Ryan Kwanten) girlfriend, he had to go another direction.
The HBO fantasy series about fairies, vampires, witches and just about every supernatural creature you could imagine, ran for seven seasons. The cast over the years included Sam Trammell, Rutina Wesley, Chris Bauer, Nelsan Ellis, Adina Porter, Carrie Preston, Michael Raymond-James, William Sanderson, Alexander Skarsgard, Lizzy Caplan, Lois Smith, Stephen Root, Mehcad Brooks, Anna Camp and Michelle Forbes.
True Blood was based on the Sookie Stackhouse novels by Charlaine Harris. According to Ball, Paquin, who is from Australia, wanted the lead role desperately. "Anna wanted this role so bad," he said. "Poor thing, she read like five times and I was like oh, do we buy her as Southern? Do we buy her as Sookie Stackhouse?"
Indeed they did.