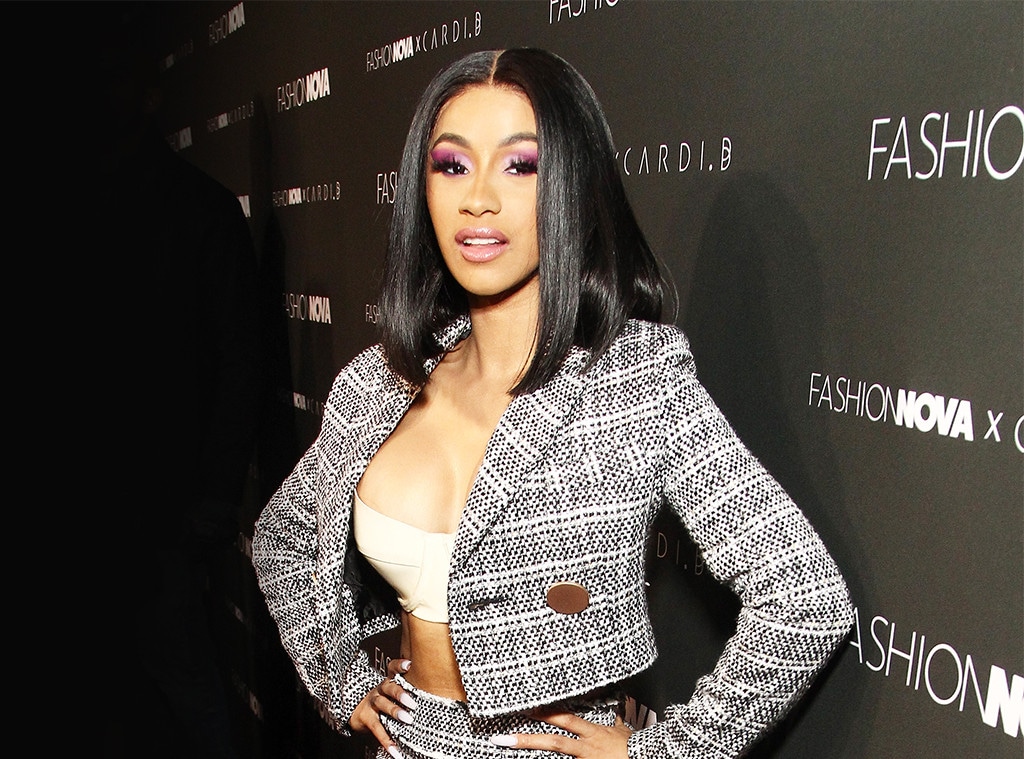 Tommaso Boddi/Getty Images
Cardi B is baring it all.
On Sunday, the "Bodak Yellow" rapper shared a video on her Instagram story of her posing in front of a mirror and turning to her side. Cardi also happened to be topless and wearing only underwear. She showed off how toned her body looks since giving birth to her daughter Kulture Kiari Cephus on July 10.
Cardi has always been transparent about her post-partum depression and especially her post-baby body. In September, Cardi said in an Instagram video that she needs a breast "renovation" thanks to breastfeeding Kulture. "I'm getting my t-ts done. I don't give a f--k. Matter of fact, I'm not even going to call it a surgery. I'm just going to say a 't-tty renovation' because I got to renovate these s--ts," she said.
On Oct. 8, the "I Like It" artist admitted on social media that she wanted to "gain back" baby weight that she lost earlier.
On Thursday, Cardi once again spilled many truths about herself and addressed her fans in an Instagram Live video. "I've been very depressed because I cannot stop losing weight," she said. "And it's so crazy because when I first gave birth, I did everything to lose my baby weight. I was drinking Teami [tea] so it could curb my appetite and now that I lost all the baby weight...I don't like looking too skinny."
She revealed that she was very skinny as a teenager, which she "hated" and she "hates it now." She added, "It's been really depressing me, making me sad. My weight. You know what I'm saying."
Later in the Live, Cardi explained that she doesn't have much of an appetite, which is "so stressful." She said, "I want to gain weight so bad. I'm really trying to gain weight ya'll and it's been hard and I don't know how."
Cardi then compared losing baby weight a few months ago to now. "After I gave birth, I was so thirsty to lose all the baby weight and now it's so hard for me to gain weight and I hate it. Then my parents...the more they force me to eat, the more I don't want to eat," she explained.
The rapper has been working nonstop, including creating a clothing line and releasing music videos, all while being a full-time mother to her baby with Offset. Cardi revealed to E! News at the Fashion Nova x Cardi B launch party that she sometimes has difficulties disconnecting and relaxing. "My husband he was just like, 'You know what? You need to go, you need a vacation,'" she said. "So he actually flew me out to the Dominican Republic and he took away my phone."
While they were in the Dominican, they also had quite the dance party on a yacht.
Cardi revealed to E! News how the workload took a toll on her body: "My body actually shut down from all the work and I've been very overwhelmed."