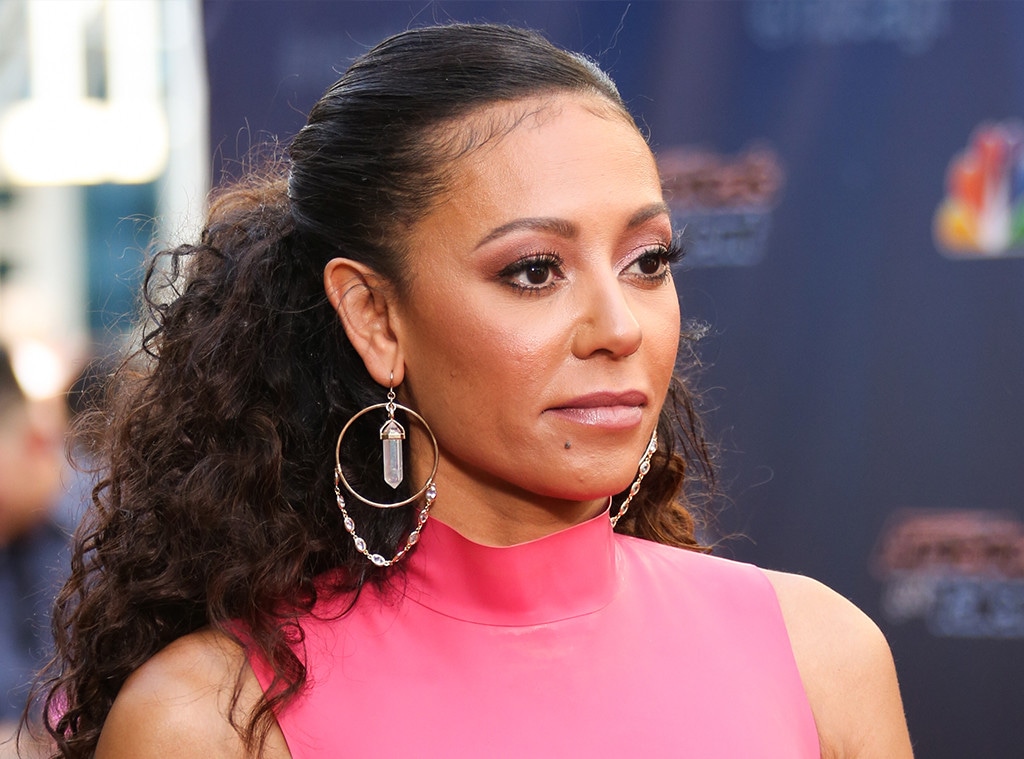 Paul Archuleta/FilmMagic
Mel B opens up about her December 2014 suicide attempt, and immediate regret about it, in her new memoir.
The 43-year-old Spice Girls singer, former X Factor U.K. judge and America's Got Talent judge had mentioned the incident in a 2017 court filing against her now-ex Stephen Belafonte, who she had accused of abuse and with whom she shares the youngest of her three daughters. In her book Brutally Honest, set for release on November 27, Mel describes her suicide attempt in more detail, recalling the aftermath of swallowing 200 Aspirin pills.
"'Now what's going to happen, Melanie? STOP!' As soon as I'd swallowed that last pill, I knew I didn't want to go anywhere," she wrote, according to an excerpt The Sun published on Saturday. "'Melanie! What the f--k are you doing? Get a grip!' Suicide was not the answer. I had to make my life count. I had to get to a hospital."
Mel wrote that the door to the bathroom room was jammed and that she remembers throwing herself at it, causing bruises on her face and shoulder that "everyone saw at The X Factor final three days later."
According to The Sun, Mel B recalled in her book her eldest daughter Phoenix's heartbreaking reaction to seeing her in the ICU, where she was treated for kidney and liver damage from the pills. The teen asked her mother, "Why, Mum? Why? Why?"
"It was the saddest moment of my life," Mel wrote. "All I ever want is for her to know how sorry I am, how lost I was and how I'll never, ever abandon her again."
In March 2017, Mel filed for divorce from Stephen, her husband of 10 years, and later obtained a restraining order against him, alleging that he was physically and verbally abusive. He denied her claims. She noted her 2014 suicide attempt in her documents, saying she took the Aspirin while overcome with "physical and emotional" exhaustion and then regretted her actions and tried to call the police for help.
She said in her court filing that Stephen threw her in the bedroom, locked the door and told her to "die, bitch" and that the next day, her driver took her to a hospital, where she had security guarding her door.
Mel skipped one X Factor show after her hospitalization but decided to attend the finale and chose to wear a sleeveless dress that would purposely show her bruises and hospital IV marks. She also opted not to wear her wedding ring.
"I've sent my message to Stephen," she wrote. "There's no going back. I'm going to leave him, get a divorce. I'm going to be free."
Mel and Stephen reached a private settlement over her domestic violence claims in late 2017.
Watch:
Mel B's Special Shout Out to #MeToo & Time's Up Supporters
Mel's hospitalization was reported in the press when it occurred. It was said at the time that she was treated for a suspected stomach ulcer.
According to The Sun, she wrote in her book that after she was hospitalized, she called her X-Factor co-star Simon Cowell, who "didn't sound horrified, just calm, like he knew that's what I needed from him." She also said her fellow Spice Girls—Victoria Beckham, Geri Halliwell, Emma Bunton and Mel C reached out to her.
"I couldn't speak to them," she wrote. "I wasn't ready, and I was too ashamed. My family also managed to track me down, but they were the last people I wanted to see. I remained trapped behind a wall of guilt, shame and worthlessness. I'd been hit in the past, but bruises fade."