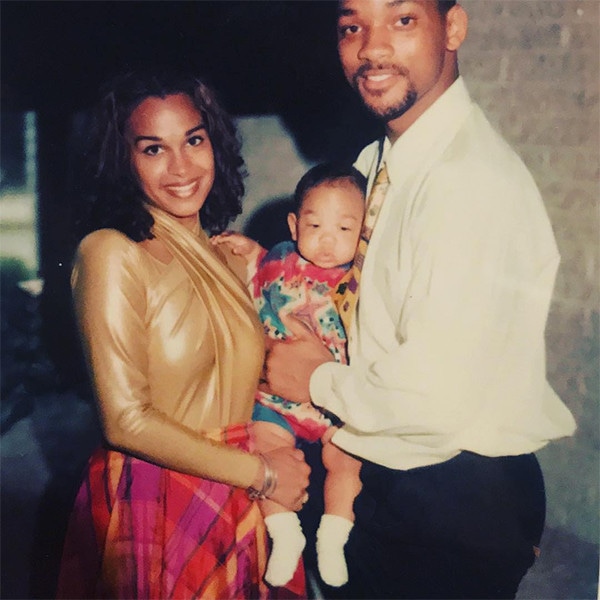 Instagram / Will Smith
Will Smith took to Instagram on Friday to pen a touching birthday tribute to his ex-wife, Sheree Zampino.
The 51-year-old had divorced the actor in 1995. They share a 26-year-old son, Trey Smith.
"Happy Bday, @shereezampino. #BestBabyMamaEver! :-) I Love You, Ree-Ree," Will, 50, wrote on Instagram, alongside a throwback photo of him, Sheree and their boy when he was a baby.
"Wow," Chris Rock commented. "You have a very understanding wife."
Sheree responded to Will and also paid tribute to their son and the actor's wife Jada Pinkett Smith, writing, "Awwwwwwwww...thank you baby daddy!!!!!! I love you back! And thank you @treysmith0011 for being the reason we came together. And to @jadapinkettsmith for being an understanding, secure, and absolutely AMAZING wife, mother, Bonus-mom, and Co-parenting partner! [heart emoji]"
Jada, 47, penned her own birthday tribute to Sheree on her own Instagram page, a few hours before Will posted his.
"Happy Birthday @shereezampino!" the actress wrote. "Whew Chile! It's been a hell of a journey between us and I'm grateful! You have been the provider of many ego deaths and profound lessons. And through it all, I'm so happy we've found space to laugh together, cry together and share joy together within our blended family. You've been a gift. I'm wishing you the world [heart emoji]."
Jada, who shares son Jaden Smith and Willow Smith with Will, didn't always get along with Sheree.
Watch:
Jada Pinkett Smith: Don't Date Someone Going Through a Divorce
On the premiere of her new Facebook Watch show Red Table Talk, which aired in May, Jada talked to Sheree about their previous relationship. Jada had started dating Will the moment he agreed to Sheree's request for a divorce, and things were a little awkward between the two women.
"The beginning between us was rough," Jada told Sheree on the show. "Here's the one thing I will say in hindsight, because I did not understand marriage, I didn't understand divorce, I will say that I probably should've fell back."
"Ya think?" Sheree replied, then asked, "Oh, you thought it was done?"
"See, that's where I was wrong," Jada said. "Now, being a married woman and if Will and I were to get divorced now, my God. So when I think back about where I was, some of my insensitivity, some of my inconsideration just in regards to you guys unwinding a marriage."
Jada told E! News in October, "if anybody was in their right mind, they would've told me not to date Will when I did. He was in the middle of a divorce! Fresh! I would not suggest anybody do that."