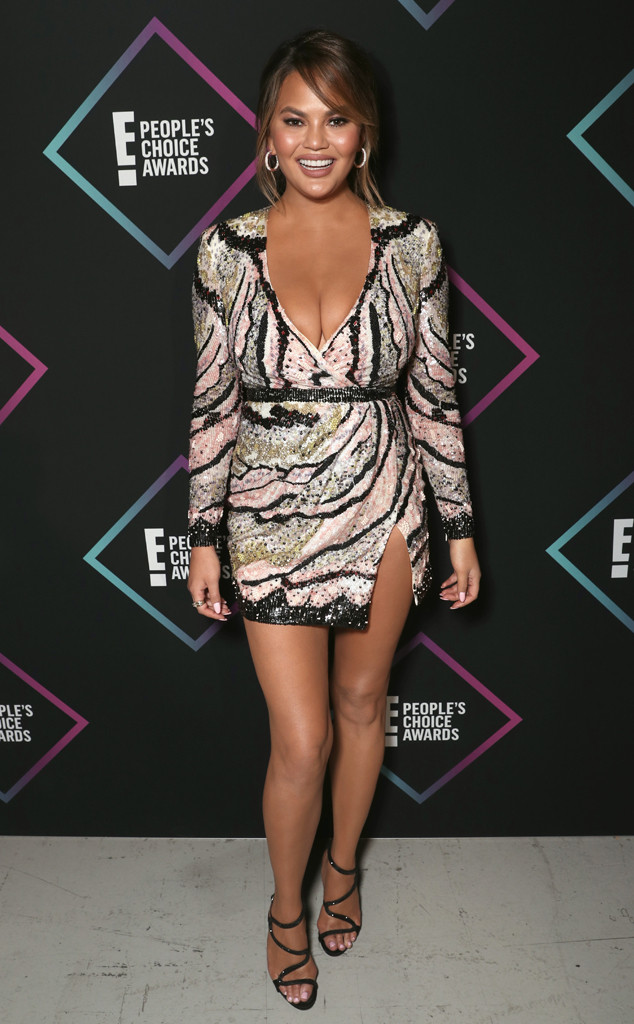 Todd Williamson/E! Entertainment/NBCU Photo Bank via Getty Images
We're just days away from Thanksgiving!
As we all prepare to sit down for a meal with family and friends, we're bringing you some tips for your tasty holiday treats. Chrissy Teigen is one of our favorite celebs who loves to share recipes with fans, including Thanksgiving dishes. It was just two years ago that the Lip Sync Battle co-host and Cravings author did a Q&A with her Twitter followers to help them prepare for the November holiday.
Want to see Teigen's best tips for cooking delicious Thanksgiving dishes? Take a look below to get all of the cooking help you need this holiday season!