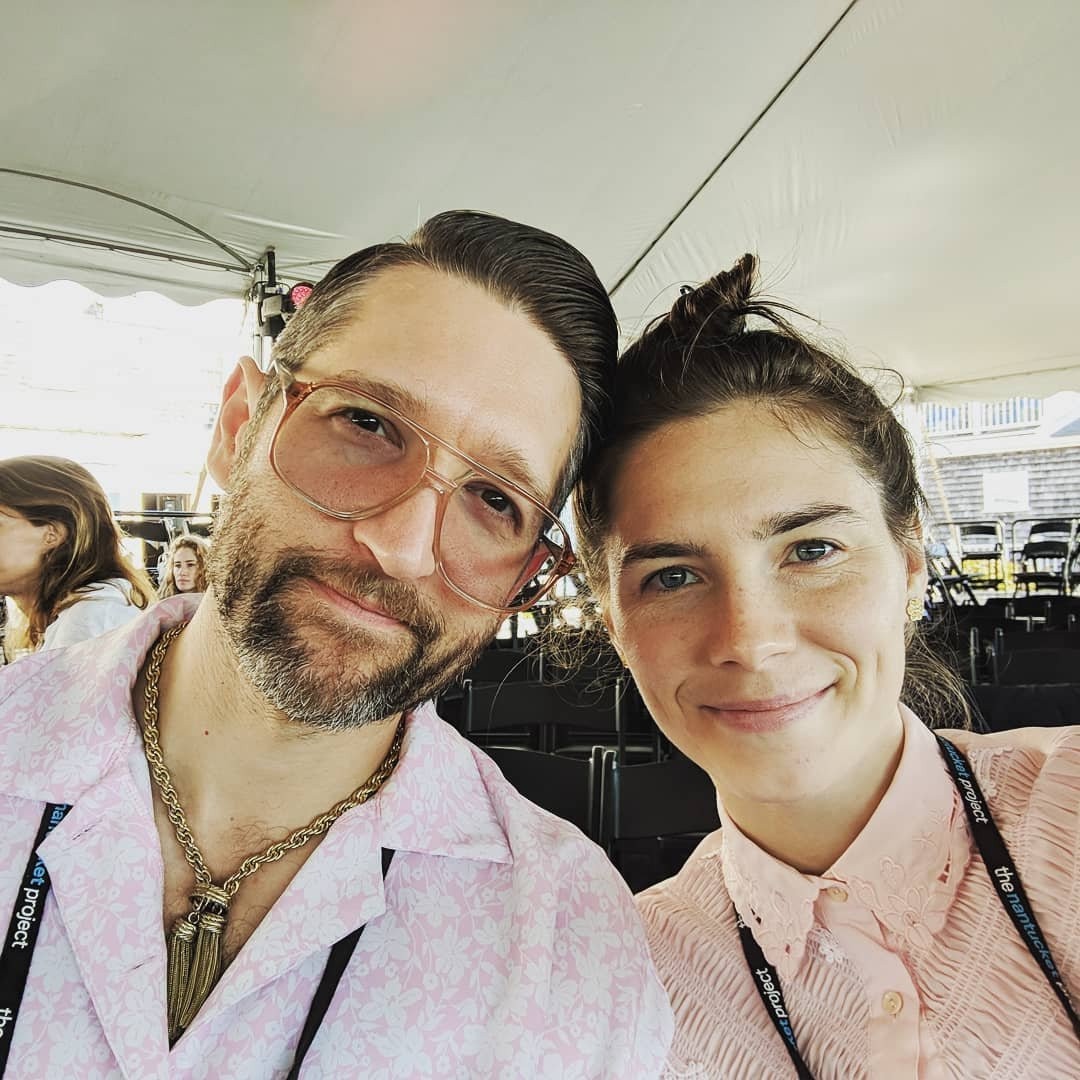 Instagram
Amanda Knox has finally found her happily ever after. 
The criminal justice activist, who rose to notoriety for her formerly alleged involvement in the 2007 murder of Meredith Kercher, is engaged to her boyfriend, author Chris Robinson. 31-year-old Amanda announced the news on her social media Friday with a video of the elaborate, science fiction-inspired proposal. 
"It was just your average Sunday night, when suddenly..." she captioned the moment, which captured how Robinson popped the question by leading Amanda into their backyard and presenting her with a meteor and futuristic tablet titled "the Knox-Robinson Coalescence."
"I had been thinking about this, but it's already happened in the future," he told her. "It's happening now. I don't have a ring but I do have a big rock. Will you stay with me until the last star in the last galaxy burns out and even after that? Amanda Marie Knox, will you marry me?"
Of course, she said yes, telling her soon-to-be hubby, "You're beautiful. This is so cool!" 
Knox amassed global notoriety 10 years ago when the woman she lived with while studying abroad was discovered dead in her bedroom in their shared Perugia, Italy apartment. Knox and her Italian boyfriend at the time, Raffaele Sollecito, were initially charged and found guilty for Kercher's murder along with Rudy Guede. While Guede was ultimately sentenced to 16 years in prison, which he is currently serving, an Italian supreme court acquitted Knox and Sollecito in 2015. 
The wrongfully convicted American then returned to her native Seattle, Wash. (where she still resides with Robinson) to begin rebuilding her life away from public scrutiny. Amanda and Chris began dating in 2015, and in a recent interview with People mused over the idea of one day walking down the aisle expanding their family. 
Lou Rocco/ABC via Getty Images
"I don't want to get married for the sake of getting married," she shared at the time. "My hope is that I have a partner with whom I can continue to take on the world… and I very much love Chris and feel like he is my partner, and he would be a wonderful dad and we talk about it all the time. So I look forward to that part of my life that I had always taken for granted growing up and then had to let go of in prison."
Knox is currently the host of Broadly and Facebook Watch series The Scarlett Letter Reports, where she interviews women who too have felt shamed and villainized by the media. Her 2013 memoir, Waiting to Be Heard, became an instant best-seller.