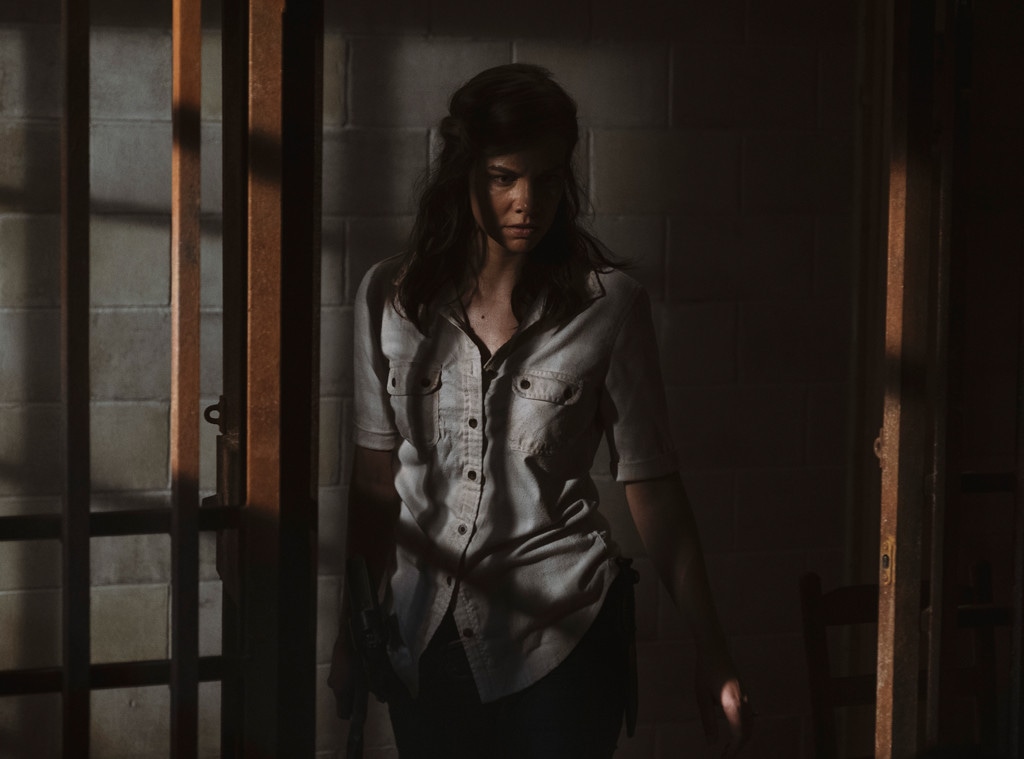 AMC
The Walking Dead said goodbye to Lauren Cohan without much fanfare in episode five of season nine, and in episode seven, the AMC show finally addressed what happened to her character Maggie. Sort of.
In "Stradivarius," The Walking Dead finally returned to the Hilltop community for the first time since the six-year time jump that occurred at the end of episode five. Jesus (Tom Payne) is now in charge. Maggie, it seems, is alive and well, just not at the Hilltop (or Alexandria for that matter). In the episode, viewers learned she sent Jesus a letter and said she's happy. Jesus isn't using her office, maintaining her absence from the Hilltop is just temporary.
"I know you think you're just keeping a promise to Maggie, but you took this job. So, stop pretending it's just for now. she's not here, you are," Tara (Alanna Masterson) said. "You're people are counting on you. Maggie's counting on you. I'm counting on you."
Maggie lives and…is elsewhere.
Cohan exited the show as of episode five, which was also Andrew Lincoln's last episode of the series. Viewers last saw Maggie having a long-awaited confrontation with Negan (Jeffrey Dean Morgan).
Following the eight season, Cohan and the series were in prolonged contract talks and the actress booked an ABC drama, Whiskey Cavalier, opposite Scott Foley. The series is slated for midseason debut. And the door is open for Cohan to return as Maggie.
"So much of it is really simple because eight years is a long time to spend in one character. Eight years is a long time to spend in the emotional mash-up that Maggie's in and that Lauren is in by virtue of osmosis. I honestly just was looking at this on a multitude of personal levels, and it just made the most sense for me to do this," Cohan told EW about her decision to leave.
"I love Maggie and I'll always love Maggie, and we had a really good time so far. And I do say so far, because the beautiful thing I get to experience right now — which I think is such a cherished thing for me in life — is to live in the not knowing, and to embrace it. And I just feel in life generally a sense of that more than I ever have on a personal level. So naturally that was going to bleed over into that, and just taking the information at hand and making a decision based upon the facts in front of me," she added.
The Walking Dead showrunner Angela Kang told THR that they've been talking to Cohan and are hopeful Maggie's story isn't over yet, but she won't appear in any future episodes of season nine.
"We definitely have some things up our sleeve that we'd love to do. A lot of that is just a scheduling conversation, so hopefully that will all work out, because I think mutually, we would like to continue with Maggie's story, for sure," Kang said.
The Walking Dead airs Sundays, 9 p.m. on AMC.