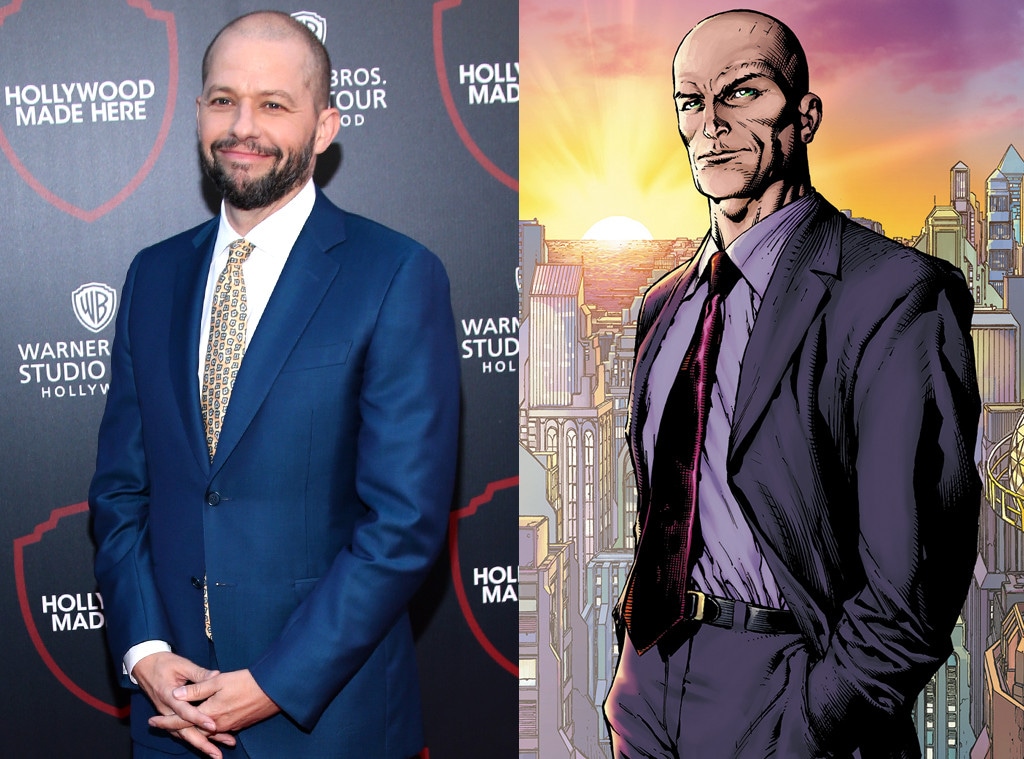 Getty Images/DC Entertainment
From Alan Harper to…Lex Luthor?! Jon Cryer, who recently popped up on Will & Grace, is TV's new Lex Luthor. Warner Bros. announced Cryer will recur on Supergirl as the iconic comic book villain. Look for him to make his first appearance in season four, episode 15.
"We are enormous fans of Jon Cryer, and he was instantly our dream actor to play the iconic role of Lex Luthor," Supergirl executive producers Robert Rovner and Jessica Queller said in a joint statement. "Jon is a super-talent, and the fact that he played Lenny Luthor in Superman IV brings an added layer of legacy to his casting. We're beyond thrilled to welcome Jon to the Supergirl family."
Cryer recently wrapped production on Big Time Adolescence opposite Saturday Night Live's Pete Davidson. The Luthor family on Supergirl also includes Brenda Strong as Lillian Luthor and Katie McGrath as Lena Luthor.
Supergirl is also introducing Lois Lane as part of the Arrowverse crossover. Grimm star Bitsie Tulloch will play the intrepid reporter opposite Tyler Hoechlin, who is returning as Superman. When Lex Luthor's involvement in the show was announced, Queller and Rovner said, "We're beyond excited to introduce iconic villain, Lex Luthor, to Supergirl and to weave him into our story this season. We've talked about having Lex on the show since its inception and we're excited to have him finally arrive. We can't wait for him to shake things up in National City and watch him go toe to toe with not only Supergirl, but his sister Lena Luthor."
Supergirl airs Sundays, 8 p.m. on The CW.