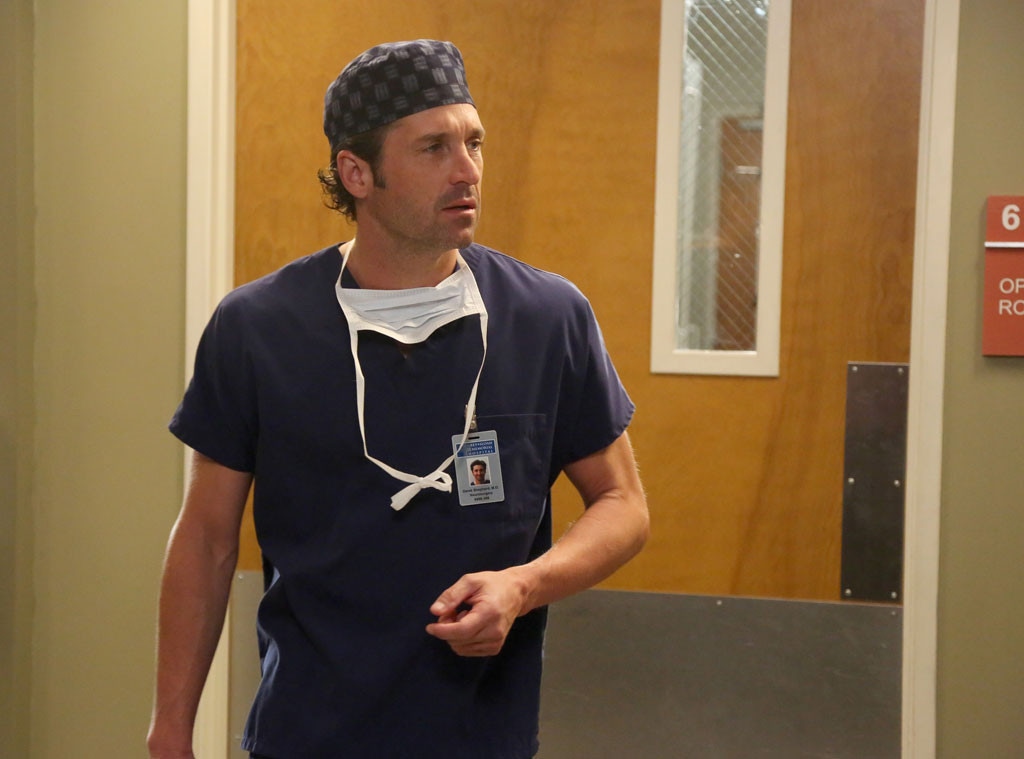 ABC/Richard Cartwright
A message to Grey's Anatomy fans: Don't come for executive producer Krista Vernoff.
The long-running series' showrunner responded to a critical viewer on Twitter regarding Meredith Grey's (Ellen Pompeo) blossoming love life post-Derek Shepherd (Patrick Dempsey). The message to Vernoff accused the executive producer of wanting to erase Dempsey and his character from the series. Recent episodes of Grey's Anatomy season 15, four seasons after Dempsey left the show, have Meredith dating and be pursued by two doctors at the hospital, Link (Chris Carmack) and DeLuca (Giacomo Gianniotti).
"Respectfully, I have zero desire to erase Derek or Patrick. He left the show. The show goes on. Meredith goes on. Life goes on," Vernoff responded, punctuating the tweet with a purple heart emoji.
Dempsey's character died in season 11. See the full interaction below.
"The decision to have the character die the way that he did was not a difficult one in the sense of what were the options?" series creator Shonda Rhimes said at the 2015 Summer TCA press tour. "Either Derek was going to walk out on Meredith [Ellen Pompeo], and leave her high and dry, and what was that going to mean? That was going to suggest that the love was not true, the thing we had said for 11 years was a lie and McDreamy wasn't McDreamy. For me, that was untenable."
Season 15 was dubbed the season of love, and Pompeo said viewers would see a new side of Meredith now that she's had time to heal.
"Meredith is gonna date, date, date, date, date, just like my friends who are ready to jump back into the dating world do," Pompeo told EW. "What does dating look like today? I think we're almost phasing out the dating apps now. I'm hearing like people are not liking the dating apps anymore. I don't know, I'm just really happy I'm not single in real life. I try to listen to everybody's stories, all my friends and even people that I don't like that much, so we can tell a story that resonates true with people who have been through something like this."
Grey's Anatomy airs Thursdays, 8 p.m. on ABC.