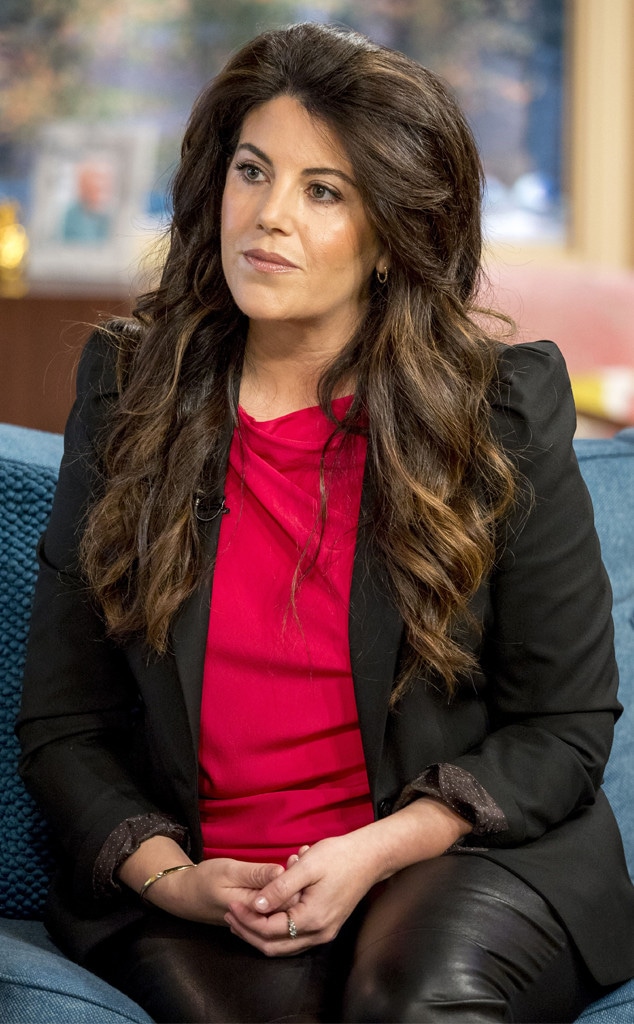 Ken McKay/ITV/Shutterstock
Monica Lewinsky is sharing new details about her past relationship with Bill Clinton.
The former White House intern recalls her time with the former president in the new six-part A&E series The Clinton Affair. In just-released clips from the documentary series, Lewinsky talks about when her "crush" on Clinton started and their early flirtations.
"I didn't get it until the first time I was really in his presence. I was struck in a way that he had this ability to hold everybody who was there, not just young women, not just older women, but young men, older men, gay, straight, everybody is sort of starry-eyed in his presence," Lewinsky says in a preview clip for the series.
"I kind of have to laugh at my younger self, but that was when my crush started," she continues. "When the opportunity arose to attend a departure ceremony or some of the other events, I did. The first time, he sort of seemed on autopilot, so my crush kind of waned a bit."
"The second time was different," Lewinsky goes on to share. "He paid a lot of attention to me."
In another new clip from the docu-series, Lewinsky recalls feeling "deflated" by Clinton's actions after the 1996 Presidential Election.
"For the last two weeks leading up to the election, I didn't hear from him at all," she says. "I had naively invested in his and expected he would've won the election and within the first few days he would've called and, 'OK, great, where do you wanna work?' That didn't happen."
"I had this nagging insecurity, maybe he just did all of these things these last six months because he was trying to keep me quiet during the election," Lewinsky recalls. "How stupid am I that I  believed this, that I bought this? I felt so deflated and so desperate, and those were the conditions, along with some other things, that led to me confiding in Linda Tripp."
The Clinton Affair premieres Sunday, Nov. 18 at 9 p.m. ET/PT on A&E.