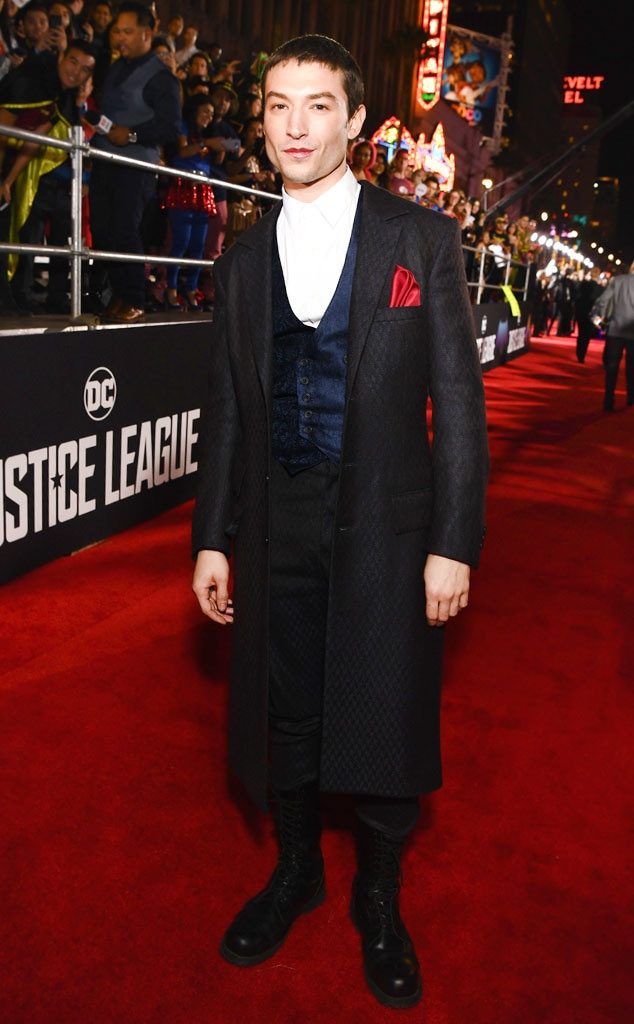 Emma McIntyre/Getty Images
When it comes to the red carpet, Ezra Miller has a IDGAF attitude. He wears what he loves and we're thankful for it.
As you can imagine, when the paparazzis are lined up to take your photo and you're anticipating judgement, it's easy to buy into trends, choosing pieces that you know will go over well with audiences. Fantastic Beasts: The Crimes of Grindelwald doesn't buy into the hype.
Over the course of his press tours for Fantastic Beasts and Justice League, the New Jersey-born actor, who is clearly loved by design houses like Givenchy and Vivienne Westwood, wears looks we've never seen before. They're artistic, gender-bending and boundary-breaking (even though true fashion icons know that style has no rules). 
It's exciting to watch, as each outfit forces you to take a closer look in its creative approach to the red carpet. 
Check out his best looks so far!