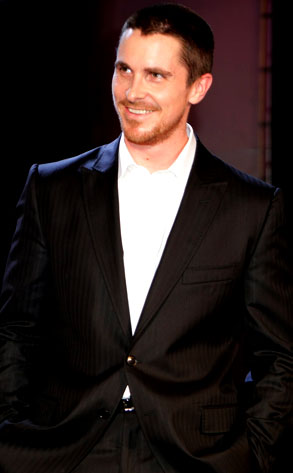 AP Photo/Shizuo Kambayashi
There are at least two men with whom Christian Bale is not professionally done: Los Angeles DJs Kevin and Bean.
After a week of unrelenting press coverage in the wake of his leaked on-set rant, Bale unexpectedly chose to break his silence over the incident on KROQ radio's popular morning show, taking full responsibility for his Terminator: Salvation explosion.
"It's been a miserable week for me," Bale told hosts Kevin Ryder and Gene "Bean" Baxter. "Listen, I know I have a potty mouth; everybody knows this now.
"The thing that I really want to stress is I have no confusion whatsoever. I was out of order beyond belief. I was way out of order. I acted like a punk. I regret that.
"There is nobody that has heard that tape that is hit harder by it than me. I make no excuses for it. It is inexcusable. I hope that that is absolutely clear."