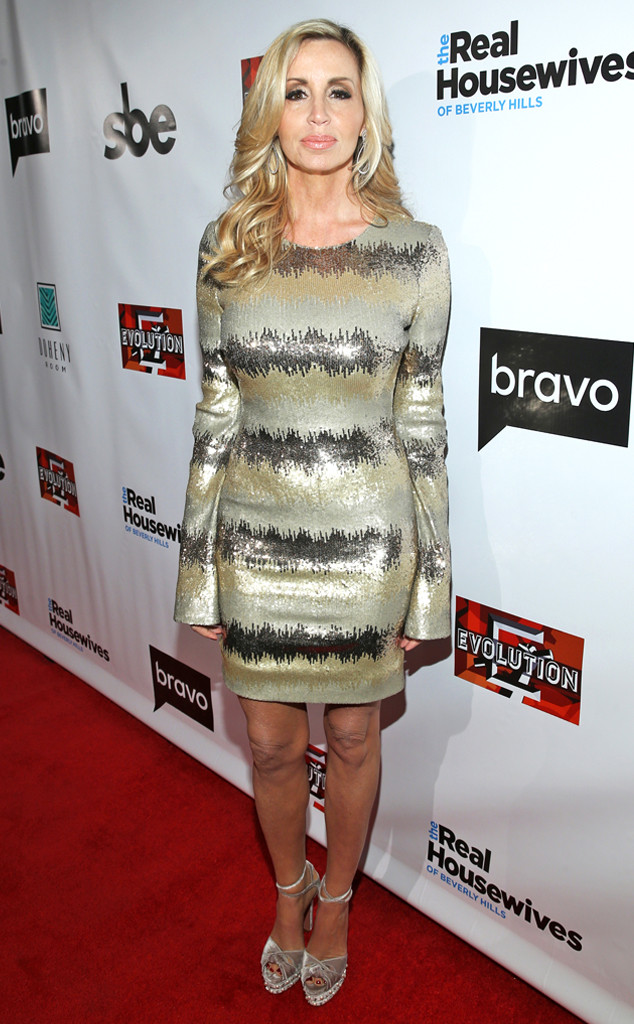 Jesse Grant/Bravo
Camille Grammer is grieving but feeling thankful after she and her family survived a deadly wildfire that destroyed her home.
The Woolsey fire erupted last week and has killed three people, destroyed more than 435 homes and other structures and burned more than 98,000 acres of land across parts of northwestern Los Angeles County and southeastern Ventura County. More than 250,000 people were placed under mandatory evacuation and many, including celebrities, returned to their properties after a few days to find nothing left. One of the burned houses was one of two Malibu properties Grammer owns, which she bought in 2015 for $3.28 million.
"This is what's left of my home," Grammer wrote on Instagram on Thursday, alongside a photo of rubble and past pics of her two and ex-husband Kelsey Grammer's daughter Mason Grammer, 16, and son Jude Grammer, 14, and dog inside the house.
"We can replace/ rebuild our home but we can't replace people we have lost," she wrote. "I lost my assist of 20 plus years Scott two days before the fires. I'm still grieving and will continues to do so. He was family to me."