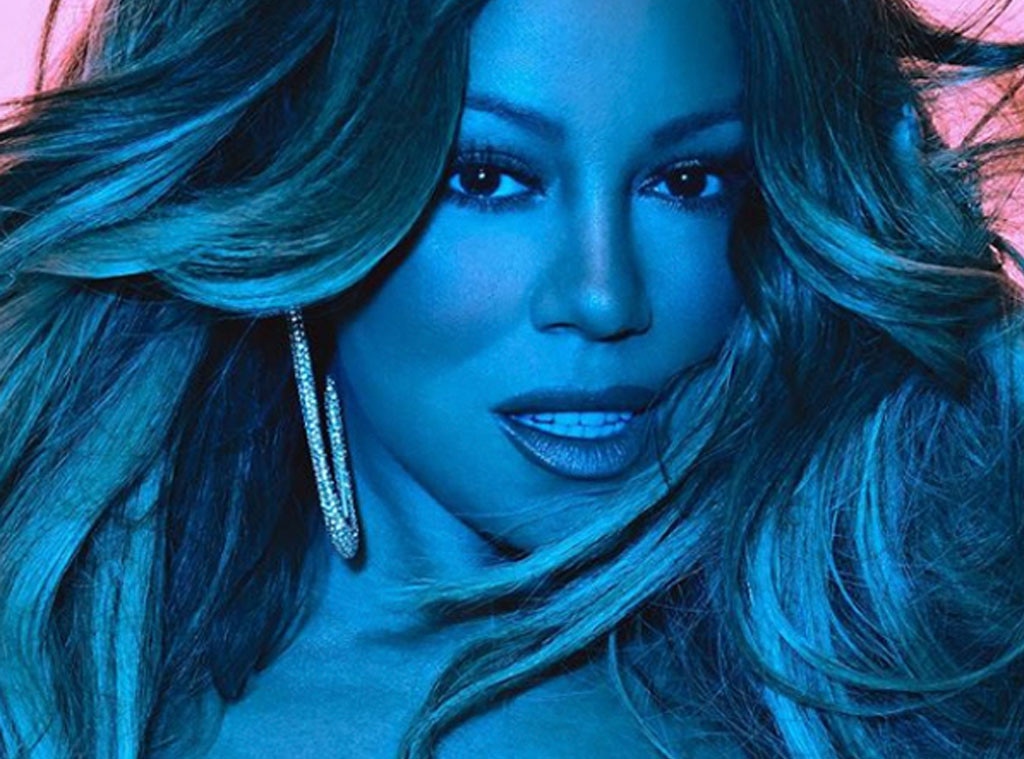 Instagram
It has been four years since we've gotten new music from Mariah Carey...that is, if you aren't counting that compilation of all 18—yes, 18—of her No.1 hits that she dropped back in 2015.
Anyway, we've been without new music from MiMi for far too long, so we're thrilled that she dropped her fifteenth studio album, Caution, on Friday.
Carey flaunts her timelessly iconic vocals on the ten-track release and we are living for it!
On the album's first song "GTFO," don't be confused by the singer's beautiful, breathy tone, because this is so an eff-you track.
Caution also features some killer collaborations from Ty Dolla $ign, Slick Rick and Blood Orange, and Gunna.
Oh, and we'd like to give a special shoutout to those insane whistle tones Carey effortlessly whips out on "With You." We aren't worthy.
She also pulled out all the production stops on this new release, enlisting the help of superstar producers and hit-makers Skrillex, Timbaland, DJ Mustard, Poo Bear, and more.
Last month, the acclaimed artist announced she will be touring the latest album across the globe, during her Caution World Tour which is slated to kick off in February 2019.
Now that the album is finally here, it just begs the question, will Carey add to her extensive collection of No.1 singles with any of these tracks?
Based on the way we've been bopping our heads to each and every song, that definitely seems likely!
When all is said and done, we love each song so much that we can't seem to pick a favorite. So, that's where you come in!
Sound off on your favorite song from Caution below and then, you know, listen to Carey's latest record on repeat, because it is Friday after all!
Mariah Carey Caution Songs