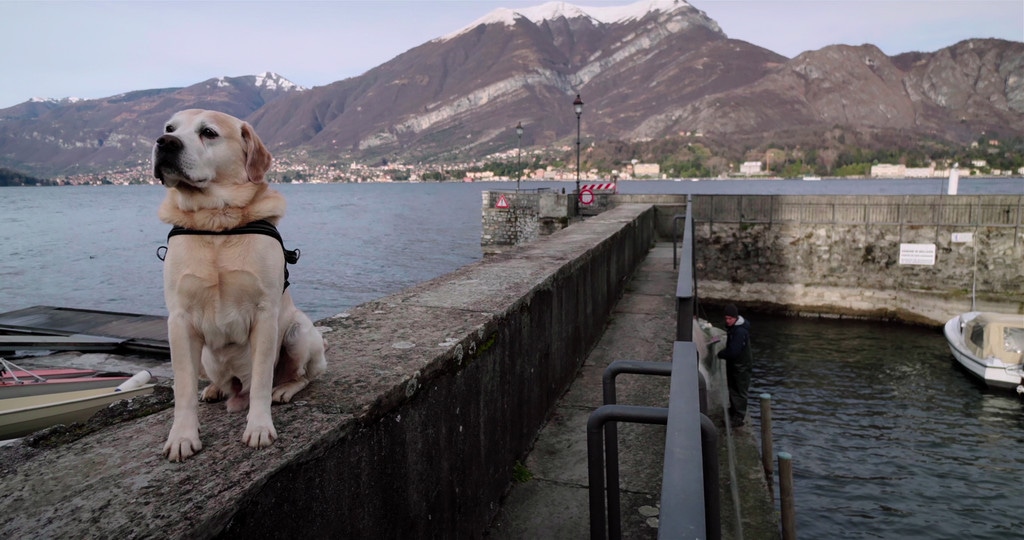 Netflix
Dogs, they're great companions, even better viral video stars and just generally lovable fluff balls. They're also Netflix's newest stars in the appropriate titled documentary series Dogs. The six-part series had a trailer drop in late October that probably made you cry, so yeah, buckle up for the full thing when it drops Friday, Nov. 16 on Netflix. Where exactly did the idea for Dogs come from?
Glen Zipper, the show's developer and executive producer, said his life changed in 2003 when he met a pup. He was working as a criminal prosecutor and knew it was not what he wanted to be doing. Enter the dog.
"Skinny, with big, splotchy patches of his hair missing, he was in the care of some kids who had taken him away from a neglectful owner. The kids had named him 'Anthony,'" Zipper said in a statement released by Netflix. This dog, Anthony, was taken to a shelter, but stayed on Zipper's mind, he said, and he called to check on him and found out that if he wasn't adopted in three days he'd be euthanized. After racing to the shelter, he met the dozens of dogs in need of adoption and the dedicated shelter staff looking after them.
"Inspired by their efforts, it wasn't long before I turned in my badge and spent most of my hours volunteering in adoption outreach. It was hard, emotionally taxing work, but the happiness and fulfillment it brought me led me to another realization — it was time for me to head out to that place a million miles away," he said. And then he found his calling: telling stories. As he embarked on the new producing career, Anthony has been by his side. He made the trip with him from New Jersey to Los Angeles, and has been his copilot ever since.
"For the last 14 years—through successes and many more frequent failures—Anthony has always been there for me. With his wagging tail at the door after a long, hard day. With his the gloomiest of moods. And, most importantly, with his constant, unrelenting, unconditional love," Zipper said. "Dogs don't just make us feel loved, dogs make us feel safe. They allow us to venture out into the world, take our lumps and come back to the best friend any of us could ever want or imagine."
Zipper said he looked at the current divisive climate we all live in and said he was inspired. Dogs bring people together. "Our love for them speaks to our unanimity of needs. Love. Friendship. Companionship. Loyalty. We all want these qualities in our lives, and dogs are the only souls on the planet who guarantee us each and every one of them in spades," he said.
"Our series Dogs was created in this spirit — to honor our dogs and to help us recognize that a love for dogs is something we all have in common. Understanding this, it is also our hope that sharing these stories might help us find more ways to love each other," he said.
Zipper reached out to director and executive producer Amy Berg to collaborate on the series. Berg said she was on board "before either of us knew what the show could be."
"Dogs have always been a part of my life. From my first steps as a young girl and on every film set all these years later, the sweet presence of dogs has enhanced my life and filled my soul. The dogs in my life, Lucy, Scout and my new puppy Lenny have always understood the hardships of filmmaking, and have been a consistent anchor by my side," she said in a statement. "As a filmmaker, I wanted to do tremendous justice to these beautiful beings and share their stories to remind us of what's possible in humanity. And yes, I was hiding my tears in my director's monitor as we were filming certain scenes. In these volatile divided times, Dogs feels more necessary than ever. All six episodes are love stories. The show embodies what we need most in our world: connection, love and hope."
Anthony is still wagging his tail behind Zipper, 16 years later.
The series tells the story of dogs in six parts across Syria, Japan, Costa Rica, Italy and the United States.
Here's your guide to the six episodes of season one:
Dogs is now streaming on Netflix.