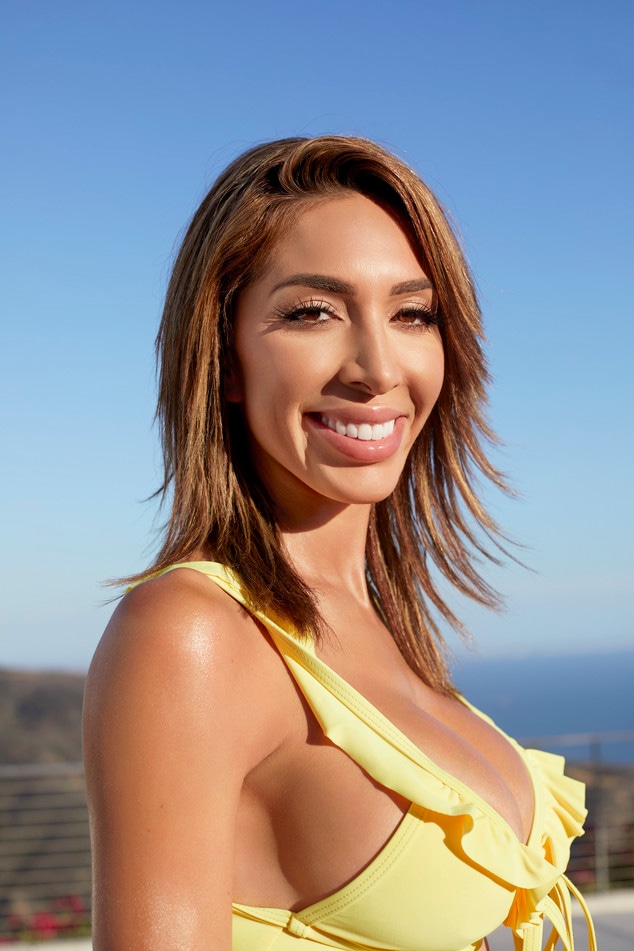 MTV
What happens when some of the most notorious reality stars are put on a beach together and encouraged to date and have fun while cameras capture their every move? Exactly what you think would happen.
Teen Mom's Farrah Abraham, The Bachelorette's Chad Johnson, The Challenge's Nicole Ramos, Big Brother's Jozea Flores and more reality stars are part of the new Ex on the Beach season two cast. The MTV series, which debuts just in time for the holidays on Thursday, Dec. 20, features reality stars and everyday folks get ambushed on a dating show with their exes. The past doesn't remain in the past, clearly.
See the 20-second trailer below. You'll be surprised how much drama can be crammed into that short amount of time.
Romeo Miller returns to host the series again. Meet the cast below.
 
The Singles:
Farrah Abraham of Teen Mom
Chad Johnson of The Bachelorette
Angela Babicz of The Challenge
Jozea Flores of Big Brother
Morgan Willett of Big Brother: Over the Top
Cheyenne Parker of Fire Island
Maya Benberry of Catching Kelce
Corey Brooks of Big Brother
Nicole Ramos of The Challenge
Malcolm Drummer from Are You The One?
Janelle Shanks from Bad Girls Club
The Exes:
Simon Saran from Teen Mom
Tor'I Brooks of the Harlem Globetrotters and Ex On The Beach
Nelson Thomas from The Challenge and Are You The One?
Nurys Mateo of Are You The One?
Diandra Delgado from Are You The One?
Murray Swanby from What Happens at The Abbey
Cory Zwierzynski from What Happens at The Abbey
Jay Starrett from Survivor
Monte Massongill of Big Brother
JD Harmon, an NFL free agent
Sha Carrell, a Wilhelmina Model
Darian Vandermark
Nate Sestock
Maddie Sullivan
Kareem Peterson
Perez Corothers
Rob Tini
Ex on the Beach premieres Thursday, Dec. 20 at 8 p.m. on MTV.