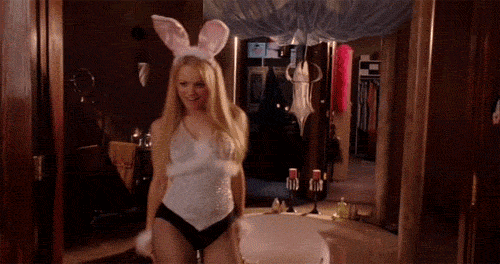 Paramount Pictures
It's time to break out the birthday cake and streamers, because it's Rachel McAdams' birthday!
Yes, today McAdams is celebrating her 40th birthday and it seems only appropriate that we should be commemorating her big day by reliving all of the amazing characters she's brought to life throughout her career.
While we would love to hang out with the Canadian actress in person, we are instead taking a look back at the star's most iconic roles since her breakout part in Mean Girls back in 2004.
Mean Girls is only the beginning when it comes to the 40-year-old actress's amazing film and TV career.
For example, who can forget crying over McAdams and Ryan Gosling's love story in The Notebook? Or when the York University alum took on the unforgettable role of Inez in Midnight in Paris?
McAdams even earned a nomination for Best Supporting Actress at the Oscars for her work on biographical drama Spotlight, because she was so good in it.
In 2018, the versatile actress made her return to comedy in Game Night, which had us clamoring for McAdams to do more laugh-out-loud parts in the future. Perhaps she will listen to our plea, but even if she doesn't we will still love her no matter what type of role she takes on.
Take a look back at the Southpaw star's most iconic roles below and then it's time to do the impossible.
In honor of the actress's big 4-0, we are asking you to vote on her best role to date. We know it's not going to be easy, but now is it the time to pick your favorite. You can do it!
PS: Make sure to show McAdams some love today, because let's be honest, her acting skills make our movie-going experiences so much better.
Happy Birthday Rachel, we love you!
Rachel McAdams' Best Roles