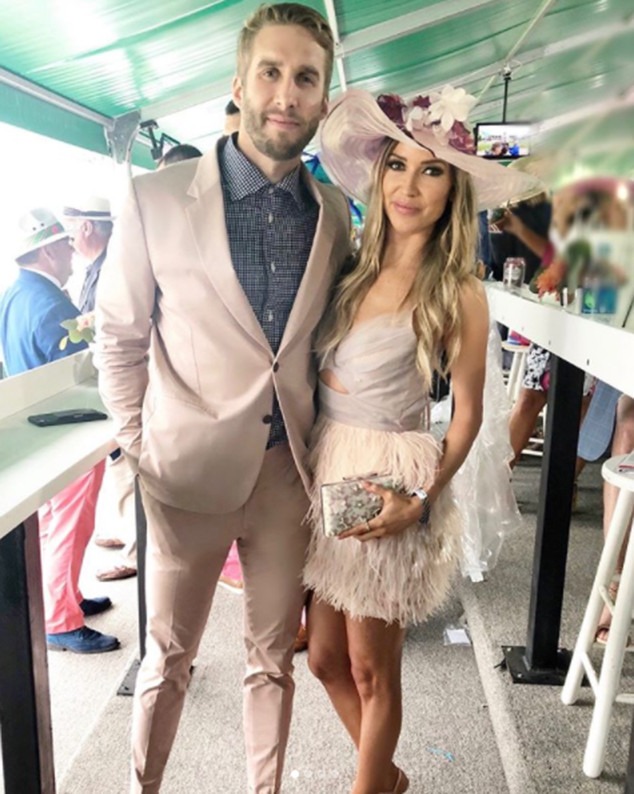 Instagram
Can Kaitlyn Bristowe live?
The 33-year-old former star of season 11 of The Bachelorette and her 31-year-old fiancé announced earlier this month that they had broken up after three years together. On Wednesday, Bristowe posted on her Instagram Stories videos showing her on a night out with friends in her hometown of Vancouver, where she moved after the breakup. A user messaged her, asking her to delete the footage.
"This is why people think she is an alcoholic and she don't deserve Shawn," the user wrote. "TBH Shawn is very smart he showed her his having a good time by using his gym friends that Kaitlyn follow and she acting like this on her personal page."
Bristowe screencapped the note and posted it on her Instagram Stories. She wrote, "Fun fact. My mom used to get told she had a drinking problem because she had a big personality. F--k off." She also added, "Ps what?"
Bristowe later deleted the screenshot, according to Us Weekly.
In their breakup statement, Bristowe and Booth said, " Even though we are parting as a couple, we're very much committed to remaining friends. We have both evolved as people, which is taking us in different directions, but with the hope that we will continue to support each other in new ways. Due to the nature of how we met, our relationship has always been very public, and we have enjoyed sharing it with all of you, but we ask that you respect our decision and our privacy at this time."
The breakup came following split rumors. A Bachelor Nation source previously told E! News the couple's separation was "not a shock."