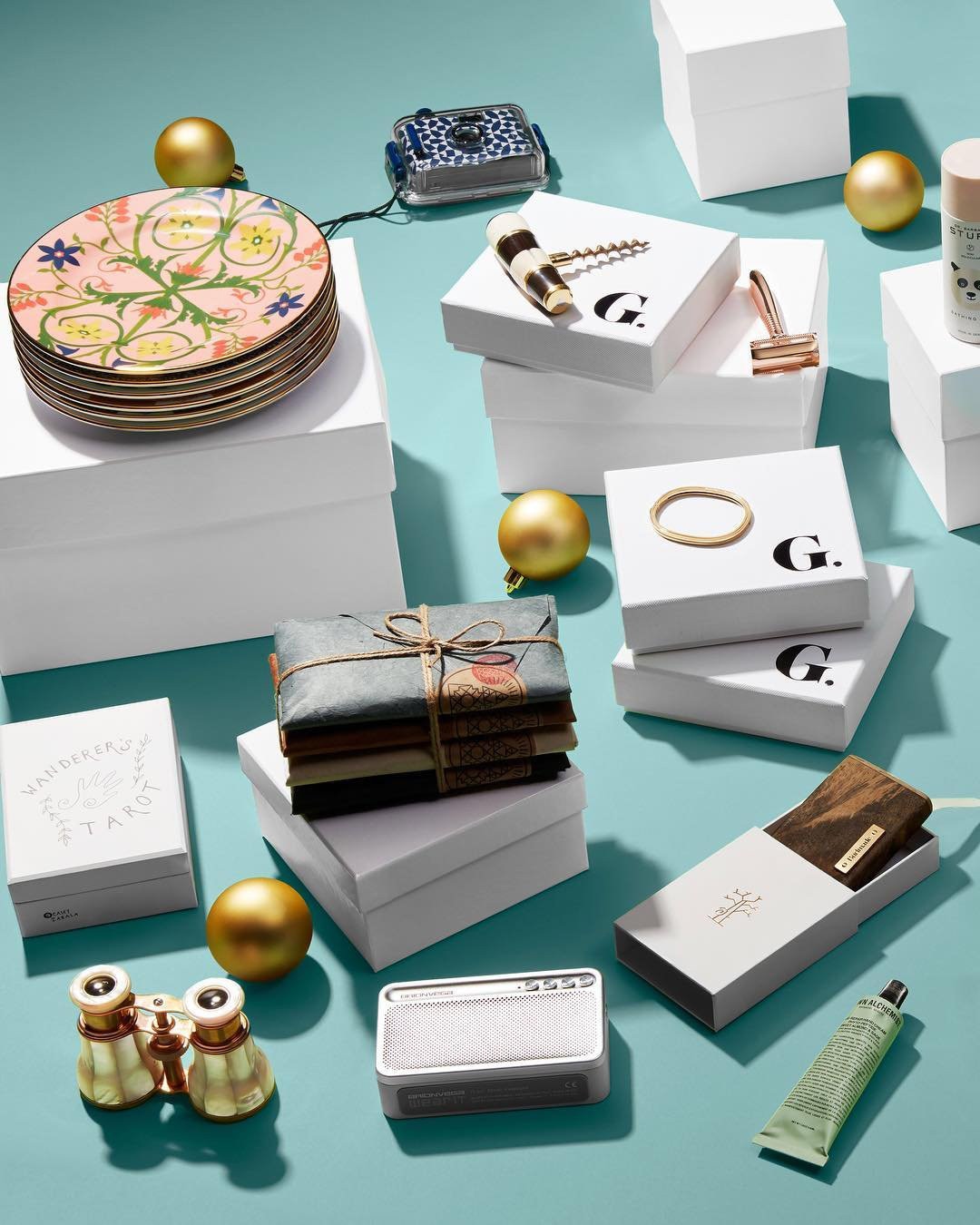 Goop
The 2018 Goop Holiday Gift Guides have officially arrived—and they are as extravagant, expensive, entertaining and downright extra as you would expect. 
With 12 gift guide categories—including individual ones for "The Host," "The Wellness Junkie," "The Guy," and "Under 18"—Gwyneth Paltrow and the team over at her decade-old lifestyle brand have really thought of your every possible gifting need. Just make sure you're ready to pony up some cash. 
Goop has always been about living your finest life—and that doesn't come cheap, especially when you want to gift that lifestyle to someone else. From a $360 marble cake stand and $125 yoga mat to a $68 rose quartz crystal straw and $395 gym bag, the Goop team has certainly scoped out the most elevated versions of your daily necessities—and we haven't even gotten to the "One and Only" gift guide, which is packed with high-end designer items. $10,000 Rolex, anyone? In the words of Goop, "Our annual guides aim to make holiday shopping personal, thoughtful, and more than a little playful."
While the $652,467.55 sum of the 12 gift guides can trigger some immediate hyperventilating, there is something for every price point and person in your life. 
Have a little one? Perhaps a $15 Little Feminist board book set will make your shopping list. Does your cousin destroy you at Scrabble every Christmas Eve? Perhaps the $249 luxury set is calling her name. Does your man's toiletry bag look like there's mold growing on it? For $68, you can buy him a new one that reminds him he's handsome—it's written inside. Looking to heat up your relationship? Well, there's a whole NSFW "The Lover" gift guide for you to peruse in private. 
But, if there's one thing we love about Goop, it's this bit of self-awareness. Cue the "Ridiculous but Awesome" gift guide. As the website reads, "Be honest: This is why you're here in the first place." There, you'll find things like $55 24K gold rolling papers, a $340 banana lamp, a $69 clip-on bedet, a $7,700 Hermès surfboard...and an entire village in Spain for a cool $172,910.
Uh, olé?
Check out all the Goop gift guides here.