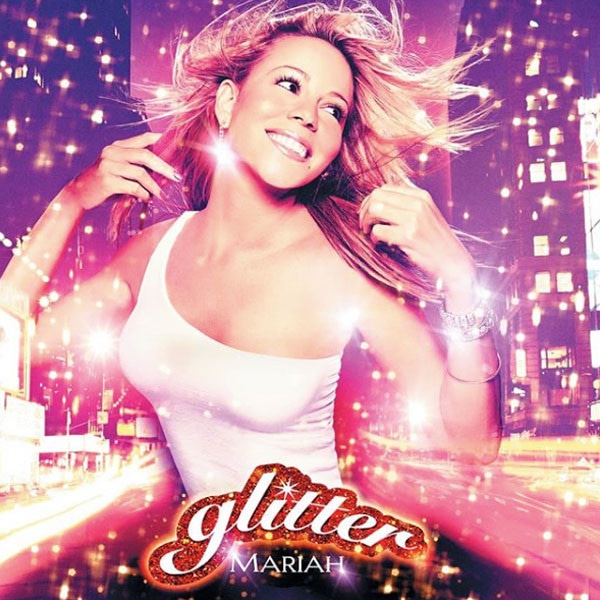 Virgin Records
Justice for Glitter has finally been served. 
It was nearly two decades ago that Mariah Carey's ill-fated film, Glitter, and accompanying album of the same name were released. As the story goes, the musical drama was a big flop, tanking at the box office and panned by critics. It was a difficult time for the star personally as she had been hospitalized for what was a described as a "physical and emotional breakdown" two months earlier. It was also a tragic time in the United States, as the film came out shortly after the September 11th terrorist attacks. 
In regard to the album, it was Carey's least commercially successful one at the time and peaked at number seven on the Billboard 200 chart, a significant drop as compared with her previous top-ranking records. 
Thanks to her devoted fans, however, the album has since reemerged 17 years later at the top of a different chart—the iTunes chart. 
After launching a #JusticeforGlitter social media campaign, Carey's fans have been promoting and supporting the album all month and reaped the fruits of their musical labor this week when the album soared to number one. 
"I have to dedicate today's #tbt to Glitter, which is currently #1 on the iTunes albums chart, 17 years after its release and on the eve of my new album release! My fans are THE BEST," Carey wrote online on Thursday. 
"#JusticeForGlitter!! LET'S GO #CAUTION."
The campaign has also been running ahead of Carey's 15th studio album release, Caution, due out on Friday.