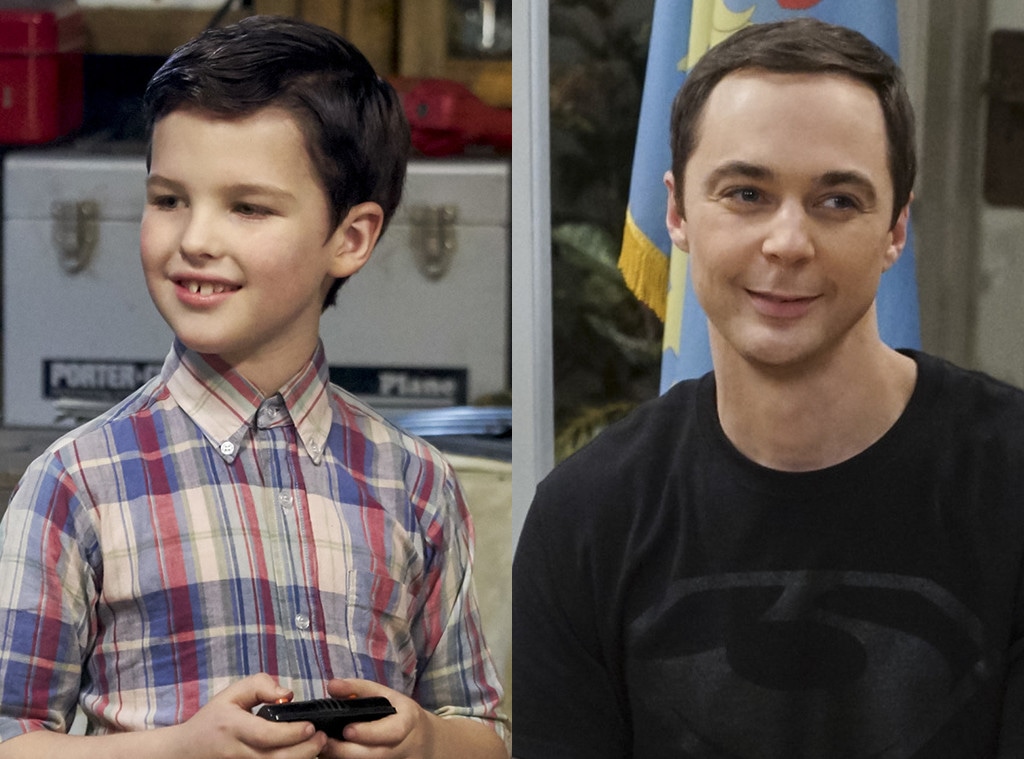 Robert Voets/CBS via Getty Images, Monty Brinton/CBS via Getty Images
Bazinga! It's a crossover only Sheldon and Leonard can explain: Young Sheldon will cross paths with The Big Bang Theory. The space-time continuum will bed at the will of Sheldon Cooper.
Details about the crossover, which will see Young Sheldon's young Sheldon, Iain Armitage, his TV dad Lance Barber and TV bro Montana Jordan appear in character on The Big Bang Theory. How do they get there? That is the question only Sheldon Cooper can answer. Dream? An experiment gone awry?
The crossover was bound to happen with Big Bang Theory in its 12th and final season.
The Big Bang Theory has featured adult and older versions of Young Sheldon characters before. Laurie Metcalf plays Sheldon's mother on Big Bang, her real-life daughter Zoe Perry plays her on Young Sheldon, Jerry O'Connell plays Sheldon's brother on Big Bang and Courtney Henggeler plays Sheldon's sister Missy on Big Bang with Raegan Revord taking on the role in Young Sheldon. The crossover will air in December, no other details are being released at this time.
Young Sheldon takes place years prior to Big Bang, following 9-year-old Sheldon Cooper entering high school. Jim Parsons executive produces and narrates the single-camera comedy spinoff.
The Big Bang Theory airs Thursdays, 8 p.m., and Young Sheldon follows at 8:30 p.m. on CBS.