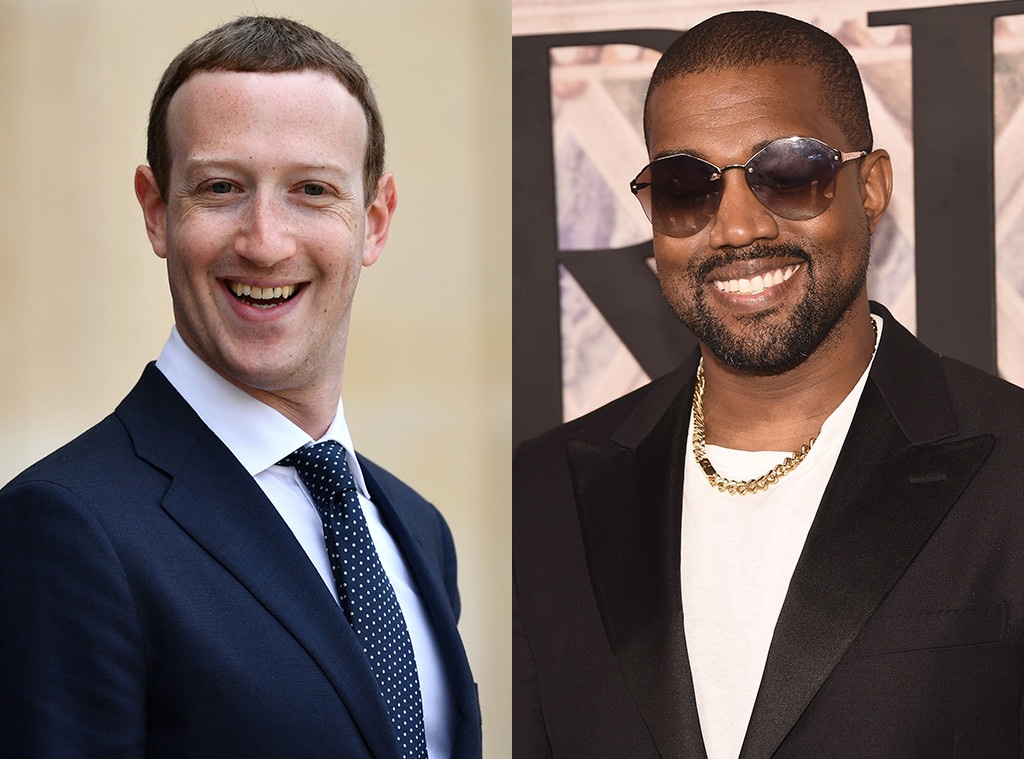 Chesnot/Getty Images, Gary Gershoff/WireImag
Kanye West enjoyed spending time with a very famous Facebook friend this week.
The rapper took to Twitter on Wednesday to post a picture of him singing karaoke with a group of men, including the company's CEO Mark Zuckerberg. The photo showed the pair belting out the Backstreet Boys' hit "I Want It That Way"—a classic karaoke choice.
According to West, this wasn't the first time the duo had hung out. During a 2016 appearance on The Ellen DeGeneres Show, the "Stronger" star revealed he'd actually dined with Zuckerberg and his wife, Priscilla Chan, before. The gathering allegedly took place after West tweeted the social media tycoon should invest $1 billion in "Kanye West" ideas.
"Yes, I should have put it on Facebook. Now I understand why he didn't hit me back," West told Ellen DeGeneres at the time. "I understand that Zuckerberg doesn't use Twitter, even though I have had dinner with him and his wife and told him about how I wanted to help the world and then he said he'd help me and then blah blah blah….I feel that if I had more resources I could help more people."
West also recently called on Zuckerberg, Twitter CEO Jack Dorsey, Snapchat founder Evan Spiegel and Instagram cofounders Kevin Systrom and Mike Krieger to join him for a "live-streamed meeting" to help promote change.