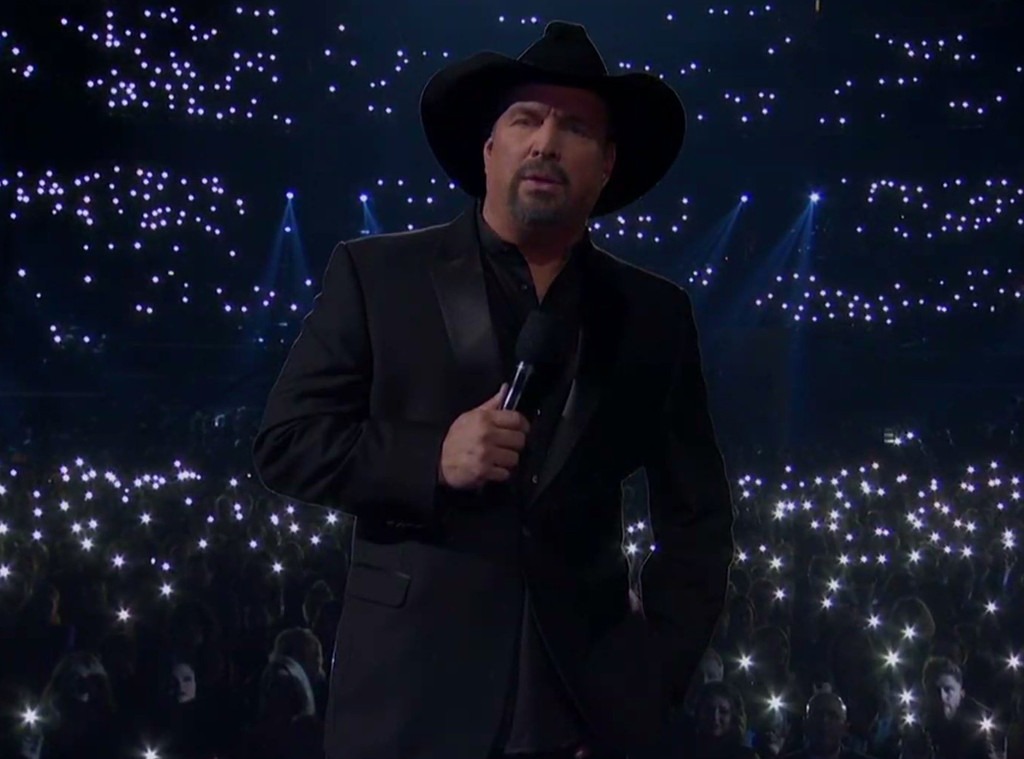 ABC
Tonight's 2018 CMA Awards is dedicated to a few very special fans.
As this evening's live broadcast kicked off, Garth Brooks appeared on stage with an important message for viewers at home.
"I'm Garth brooks, and on behalf of our country music community, I want to say that tonight's show is lovingly dedicated to the 12 individuals who we lost far too soon just a week ago tonight at the Borderline in Thousand Oaks, Calif.," he explained. "Tonight, let's celebrate their lives."
He continued, "Let the music unite us with love in their enduring memory. So please, join me now in a moment of silence."
Soon after, Garth took off his cowboy hat as the camera panned to the Bridgestone Arena audience.
Luke Bryan would then proceed with the show by opening the night with one of his biggest hits. "All right, CMAs. Let's do what we do," he shared. "And let's be proud of what makes us country tonight."
On November 7, a gunman opened fire at Borderline Bar and Grill in Southern California. Many of the victims were students who were enjoying country college night at the popular venue.
Ultimately, tonight will be all about country music as Carrie Underwood and Brad Paisley return as co-hosts.
Florida Georgia Line, Kelsea Ballerini, Keith Urban and Thomas Rhett are just some of the music superstars scheduled to perform. And yes, Chris Stapleton leads the way with five nominations.
The 2018 CMA Awards air Sunday night at 8 p.m. only on ABC.