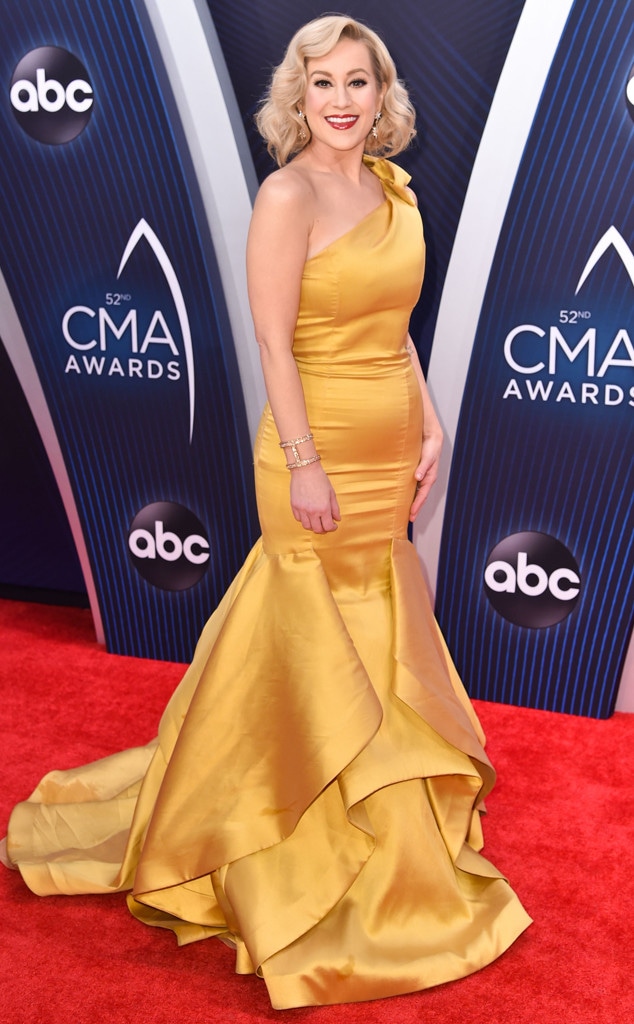 Stephen Lovekin/Shutterstock
On the red carpet of the CMA Awards 2018, some celebrities went against the grain with bold looks and new trends.
Of course, the red carpet is the perfect place to demonstrate your personal taste and fashion prowess. But, in order to be bold, you have to take a risk. Today, in Nashville, celebrities signed up for the challenge, bringing interesting garments that make you take a second look.
Case in point: Kellie Pickler's golden dress. While the hue has been on trend this season, the star brought the mermaid skirt and one-shoulder silhouette back to the red carpet. It's a form-fitting gown that spurring conversation. Is it a hit or a miss?
You decide! Check out the riskiest looks of the night below!