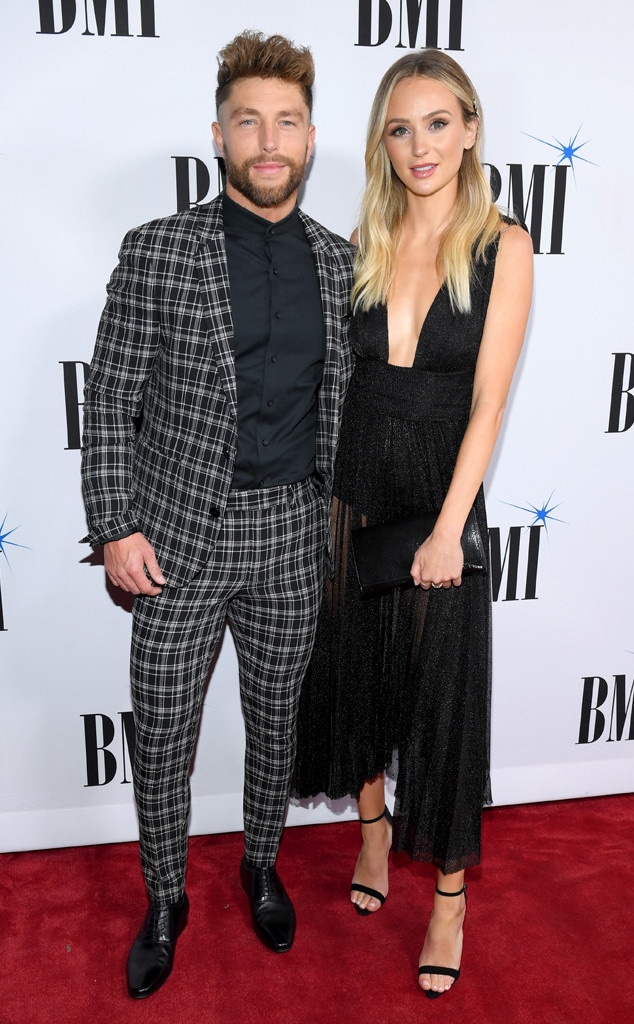 Jason Kempin/Getty Images
Chris Lane may have found a take back home girl!
E! News can confirm the country music singer is dating The Bachelor's Lauren Bushnell.
The duo attended the 66th Annual BMI Country Awards in Nashville Tuesday night where they posed for photos on the red carpet together. Lauren wore a Maria Lucia Hohan dress for the date night while Chris opted for a suit without the tie. 
Chris' rep added that the relationship is brand new and they are enjoying spending time together.
Perhaps there were plenty of social media clues that these two were becoming more than just friends. Earlier this week, Lauren took to Instagram Stories and revealed she was watching Chris' performance at Rock Bottom Brewery in Nashville.
"35 [Degrees], " she wrote with video of his gig. "Imma watch from in here."
And when Lauren posted a photo from the 2018 Victoria's Secret Fashion Show earlier this month, Chris wrote "Peace, Love & Shawn Mendez" in the comments section. Lauren would reply, "Why was this not my caption."
While fans wait to see if the couple will attend the 2018 CMA Awards tonight, both stars remain busy in their respective careers.
Chris has several tour dates lined up for the rest of the year including a spring tour with Dan + Shay. As for Lauren, the Bachelor Nation member remains focused on her travel and style blog.
And in a sweet twist to this new love story, Chris was previously asked if he would appear as The Bachelor on ABC's hit series. His answer may surprise you.
"Providing I would have enough time to do it, I would," he previously shared with Taste of Country. "I wanna be the guy who gets to choose between all the girls."
Entertainment Tonight was first to report the romance news.