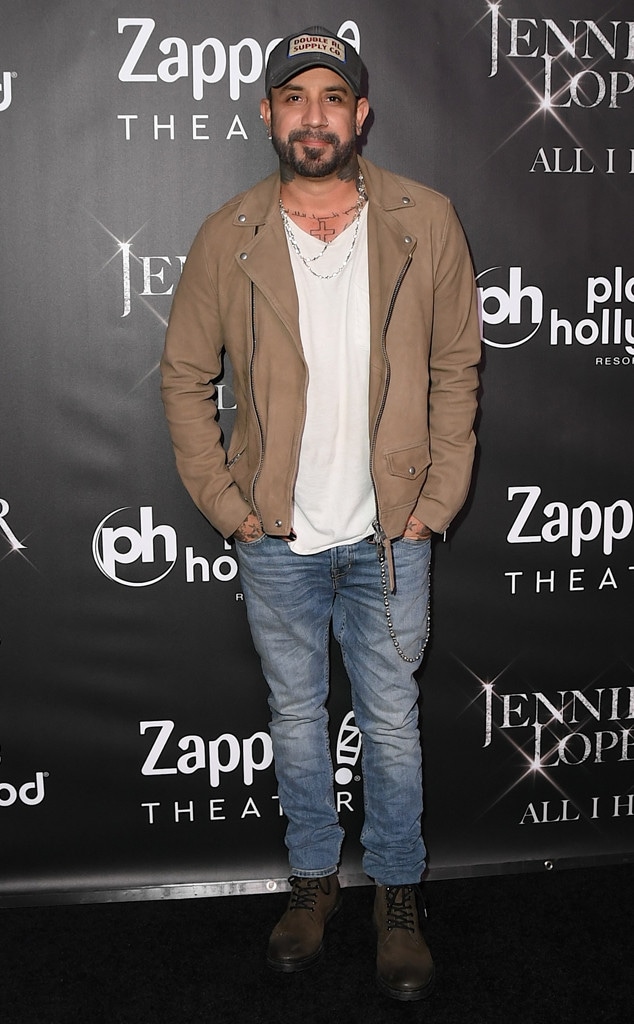 Mindy Small/FilmMagic
AJ McLean is opening up about his struggles with addiction.
In a new interview with People, the Backstreet Boys star revealed he's relapsed over the past year.
"You know, it's interesting about sobriety with family and with kids—you still have to put yourself first, and that's been a real big struggle for me," the 40-year-old singer said in an interview published Wednesday. "Look, I have no shame in saying, I've relapsed over the past year. It's no secret that this is a disease, and that it's a daily struggle."
While the artist said his children and wife are a "huge support," he admitted it can be difficult to not put their wellbeing before his own.
"Because in my mind, that's what you should do, you should put family first," he told the magazine. "You should put your kids first. But because I'm still very codependent, I'm Mr. People Pleaser—and I think a lot of that comes from being a performer, and wanting to see the crowd happy, and seeing everybody around you, and loving the attention—I want to make sure everyone's cool."
Still, he knows not tending to his own health can cause him to "get lost in the sauce," which he admitted has "happened to me numerous times."
According to the publication, the boyband member entered rehab in 2001, 2002 and 2011 for depression and excessive alcohol consumption. While he doesn't expect his battle with addiction to ever be completely over, he's willing to put in the work. 
"One of the best things I was told, from my sponsor, from my friends, is the only way around is through," he said. "And sometimes, you're just going to have the worst days possible. But if you surround yourself with a good support group, if you go to meetings, if you talk to other addicts … you have to make it a lifestyle, you truly do." 
To read his full interview, check out the latest issue of People—on newsstands Friday.