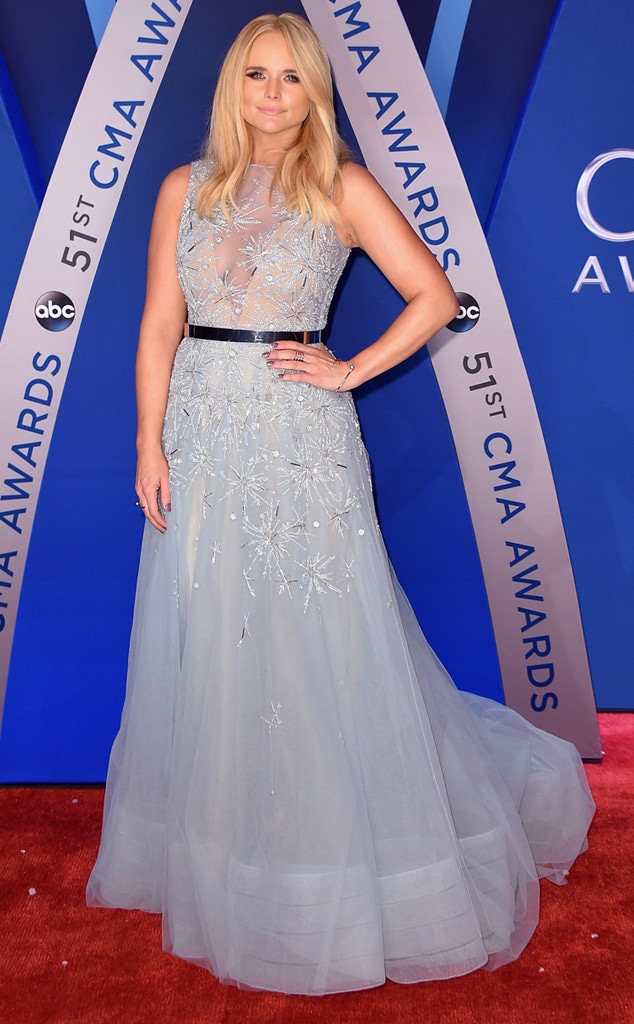 Michael Loccisano/Getty Images
Miranda Lambert is opening up about her career in a candid new interview about chart disparity.
The country superstar has had an incredible career so far, with two Grammys, a series of successful tours and millions of fans around the world. But prior to this summer, Lambert hadn't had a No. 1 hit on the radio since 2014. That all changed just months ago when Lambert and Jason Aldean's song "Drowns the Whiskey" reached No. 1 status.
"Yes, I had to sing with someone with a penis to get a number one," Lambert recently told the The Washington Post. "I do like this person, Jason Aldean, a lot...so it was a great song with an old friend."
"It is interesting that I haven't had even a Top 20 in a long, long time. And then it goes No. 1 because it's a dude," Lambert continued. "But you know — if we went and looked at how many singles or records were sold for the Top 10 songs right now, I'd probably triple it on record sales. So it doesn't matter."
"Drowns the Whiskey" was released in May and reached No. 1 in August.
Lambert and Aldean are set to perform the hit song on Wednesday night at the 2018 CMA Awards, which will be hosted by Carrie Underwood and Brad Paisley. "Drowns the Whiskey" is also nominated for Single of the Year and Musical Event of the Year at the award show, being held at the Bridgestone Arena in Nashville. Lambert is also nominated for Female Vocalist of the Year.
The 2018 CMA Awards air Nov. 14, 2018 at 8 p.m. ET on ABC.