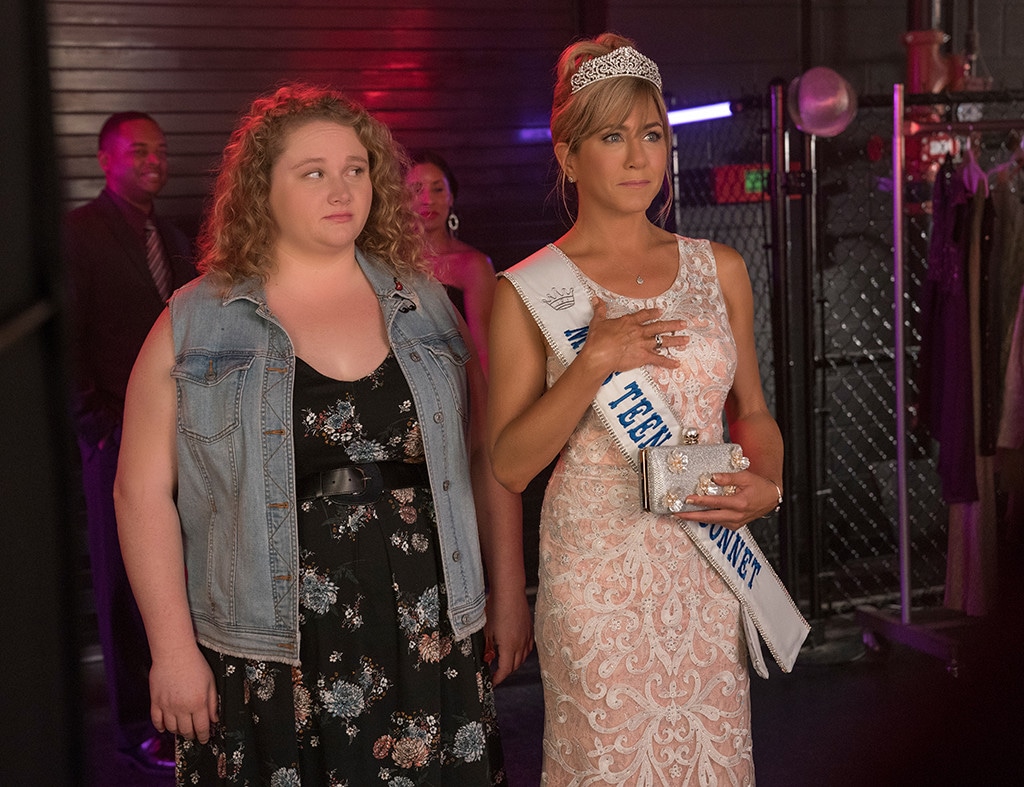 Netflix
Jennifer Aniston brings the laughs as a Southern beauty queen-turned-pageant judge and mother of an unconventional contestant in the new Netflix musical comedy film Dumplin'.
In the film, Australian actress Danielle Macdonald plays her overweight teenage daughter Willowdean "Dumplin' Dickson, who decides to enter her mom's contest, the Miss Teen Blue Bonnet Pageant, as a form of protest, which escalates when other contestants follow her footsteps.
"Pageants are harder than you think," Aniston's character tells her daughter.
"I'm Rosie Dixon's daughter," she replies. "It runs in my blood."
Goosebumps' Odeya Rush plays her best friend Ellen, who also decides to compete. The movie also stars Disney Channel stars Dove Cameron and Luke Benward and Lost alum Harrold Perrineau.
Dumplin' was directed by Anne Fletcher and features new music from Dolly Parton. The film's screenplay was written by Kristin Hahn and was based on the 2015 young adult novel of the same name by Julie Murphy.
Dumplin' will be released on Netflix and in select theaters on December 7.