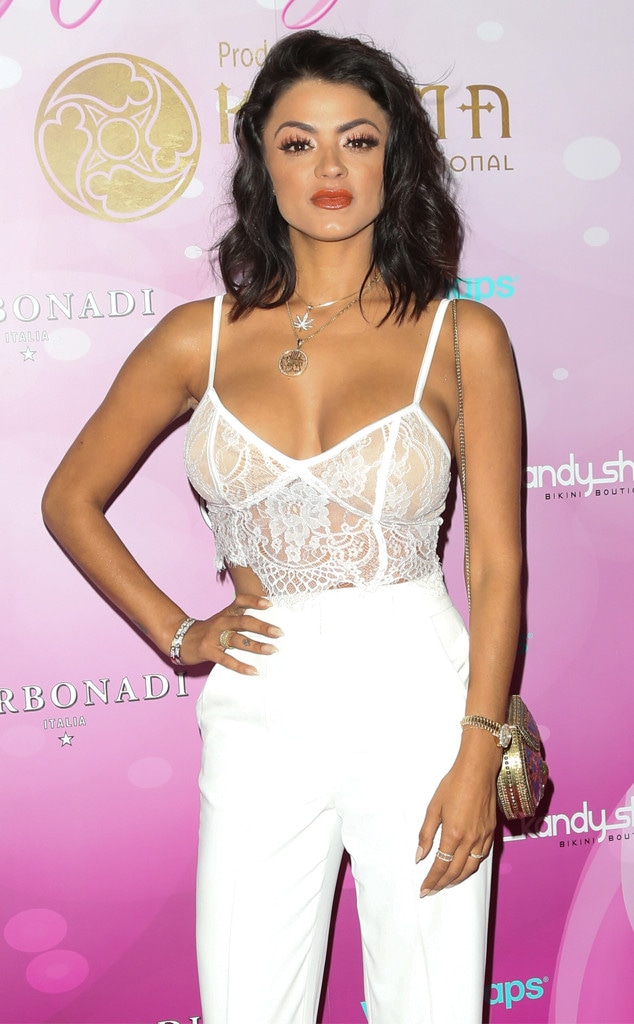 Paul Archuleta/Getty Images
Golnesa "GG" Gharachedaghi is speaking candidly about her personal life.
The Shahs of Sunset star, 36, opens up about everything from relationships to kids to her past drug addiction on the premiere of "Just the Sip" with E! News' Justin Sylvester. GG shares with Justin on the episode that she has a "massive" drug past that started at the age of 11 and led her to check into rehab in 2005.
"I have a big drug past, massive drug past that I started when I was 11 years old," GG tells Justin. "I checked into rehab in 2005, so it was quite some time, it was almost 14 years I was using, and April 2005 is when I checked in."
"I haven't gone back to those hard drugs that I did do," she confirms. "I don't want to scare anyone, I didn't do heroin or crack...I was born and raised in L.A. babe, you know, it's cocaine and weed, that's the way it went."
Talking about hiding her drug use from her parents at 11, GG explains, "I was first generation, so the easiest mechanism for me and my sister to our parents was, 'Well our American friends' parents let them do it.' And my parents were like, 'Oh.' You know, so they didn't want to be wrong."
Watch the video above to see what GG had to say about marriage, the Bravo show and starting a family! And be sure to check out "Just the Sip" on YouTube!
Shahs of Sunset airs Thursdays at 9 p.m. on Bravo.
(E! and Bravo are both part of the NBCUniversal family.)